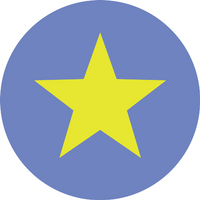 The Awards and General Education Trust Awards are open for 2022 applications. Honours remain open for nominations throughout the year.
The awards will be presented at the Awards Ceremony in Birmingham on the evening of Tuesday 5 July. Find out who won in 2021 in our round-up.
Applications for BDA Awards close on Wednesday 25 May 2022.
The 2022 Awards will be presented at the Awards Ceremony on Tuesday 5 July, held in Birmingham City Centre.
The British Dietetic Association awards and prestigious honours recognise the outstanding contributions individuals make in promoting the BDA and advancing dietetics. We bestow these annually to our members who do so much for us.
The General Education Trust Fund has a long history of supporting the science and practice of dietetics through the promotion of national awards which recognise the excellent work carried out by many BDA members, from publishing original research work, through to innovation in practice and educational resources. Awards include Rose Simmonds Award; Elizabeth Washington Award and Dame Barbara Clayton Award.
BDA Honours
It is so important to thank colleagues when they make a difference. The BDA Honours recognise and reward BDA members who go above and beyond, those who inspire others and are making a real difference.
If you know someone who has made a real impact on dietetics nominate them for a BDA Honour today!
The BDA Honours Committee considers nominations for the Ibex and Fellowship honours. Honours can be considered all year round.
To find out more about the Honours Committee, please click here
BDA Awards
BDA Awards celebrate outstanding individuals within the dietetic profession. In 2019 a number of new awards were developed to recognise a fuller range of dietetic achievement.
Applications for BDA Awards close on Wednesday 25 May 2022.
The following are awarded from our office to thank member volunteers who have made the most significant contribution to the way in which we represent our members and the profession.
Click here to view past award winners.