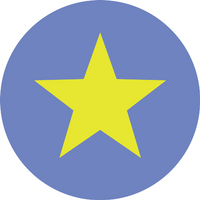 Nominations are now closed for the 2021 Awards.
The awards will be presented at our virtual awards ceremony on the evening of Thursday 4 November 2021.
The British Dietetic Association awards and prestigious honours recognise the outstanding contributions individuals make in promoting the BDA and advancing dietetics. We bestow these annually to our members who do so much for us.
The General Education Trust Fund has a long history of supporting the science and practice of dietetics through the promotion of national awards which recognise the excellent work carried out by many BDA members, from publishing original research work, through to innovation in practice and educational resources. Awards include Rose Simmonds Award; Elizabeth Washington Award and Dame Barbara Clayton Award.
BDA Honours
It is so important to thank colleagues when they make a difference. The BDA Honours recognise and reward BDA members who go above and beyond, those who inspire others and are making a real difference.
If you know someone who has made a real impact on dietetics nominate them for a BDA Honour today!
The BDA Honours Committee considers nominations for the Ibex and Fellowship honours. Honours can be considered all year round.
To find out more about the Honours Committee, please click here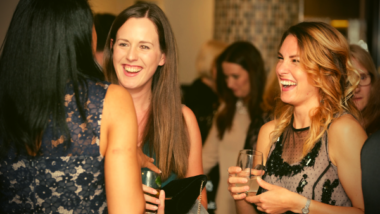 The Roll of Honour recognises and rewards BDA members who have gone above and beyond to make a significant contribution to a defined piece of work or activity in the past year. The Roll of Honour is awarded by the BDA Board of Directors throughout the year. Nominations can be received at any time of year.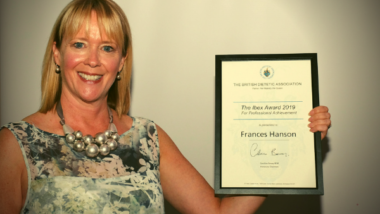 The Ibex honour for Professional Achievement recognises individuals who have shown personal commitment and made significant contributions to the BDA and the dietetic profession, either locally or in a specific speciality, over at least 5 years.
Fellowship is the BDA's highest honour. It is given in recognition of over 10 years of committed and inspirational service to the BDA and dietetic profession at a national or international level. Fellows have promoted the highest standards in the science and practice of dietetics and gained recognition as a leader, role model or mentor.
BDA Awards
BDA Awards celebrate outstanding individuals within the dietetic profession. In 2020, we wanted to recognise a fuller range of dietetic achievement and introduced seven new awards. Due to COVID-19 a number were not presented, but applications for 2021 are now open!
Any queries on the awards please email awards@bda.uk.com
The following are awarded from our office to thank member volunteers who have made the most significant contribution to the way in which we represent our members and the profession.
Click here to view past award winners.
BDA Specialist Group of the Year
2020 - Joint winners Critical Care Specialist Group and Paediatric Specialist Group
2019 - Diabetes Specialist Group
2018 - Oncology Specialist Group
2017 - Freelance Specialist Group
2016 - Renal Nutrition Specialist Group
2015 - Critical Care Specialist Group (Dietitians in Critical Care)
2014 - Older People Specialist Group (NAGE - Nutrition Advisory Group for Older People)
BDA Branch of the Year
2020 - Glasgow & West Scotland Branch
2019 - Yorkshire Branch
2018 - East Scotland Branch
2017 - Yorkshire Branch
2016 - South West England Branch
2015 - Glasgow & West Scotland Branch
2014 - London Branch
BDA Media Spokesperson of the Year
2020 - Aisling Pigott
2019 - Clare Thornton-Wood
2018 - Linia Patel
2017 - Anna Daniels
2016 - Abigail Wilson
2015 - Priya Tew
2014 - Sioned Quirke
BDA Ambassador of the Year
2020 - Dr Hilda Mulrooney
2019 - Ursula Arens
2018 - Dr Megan Whelan
2017 - Alison Smith
2016 - Anne Donolan
2015 - Alison Nelson
2014 - Rhiannon Williams
The Mary Turner Award
for BDA Trade Union Representative of the Year
2020 - Awarded jointly to Diana Markham and Suzanne Wong
2019 - Awarded jointly to Hazel Cheung and Susan Walsh
2018 - Victoria Gray
2017 - Alison Campbell
2016 - Bronagh Kelly
2015 - Clare Jones
2014 - Alison Green
Digital Innovation Award
2020 - Professor Kevin Whelan for FODMAP by FM
Student Champion Award
2020 - Elaine Penman from Glasgow Caledonian University
Rising Star Award
BDA PEN® Achiever Award
Honours
Fellowship
2020 - Kate Hall and Sian Porter
2018 - Francesca Annan, June Copeman and Dr Fiona McCullough
2017 - Professor Kevin Whelan
2016 - Anne Holdoway, Mary O'Kane, Sian O'Shea, Dr Clare Shaw and Carina Venter
2015 - Marjory Macleod and Sue Kellie
Ibex
2020 - Melanie Baker, Sue Brierley-Hobson, Elaine Gardner, Chris Jarvis, Dr Jacklyn Jones, Sue Perry, Pete Turner, Maria Tynan
2019 - Carole-Anne Fleming, Frances Hanson and Sian Lewis
2018 - Lisa Cooke, Alison Culkin, Kirstine Farrar, Stuart Galloway, Helen Ream, Laura Stewart and Lynne Thomas
2017 - Marion Harvey, Julie Royal and Jennifer McBratney
2016 - Mandy Gilmore, Nicola Henderson, Ailsa Kennedy, Pamela McIntosh, Najia Qureshi, Dr Sara Smith, Ella Segaran and Louise Sutton
2015 - Anne Holdoway, Anne Lamb and Sian Porter
2014 - Debbie Provan and Candice Ward
Honorary Associateship
2018 - Graeme Copestake
2015 - Dr Trevor Brown
2014 - Dr Sumantra Ray
Mary Turner Honour
Presented in 2015 to Caroline Bovey to honour the BDA Past President Mary Turner