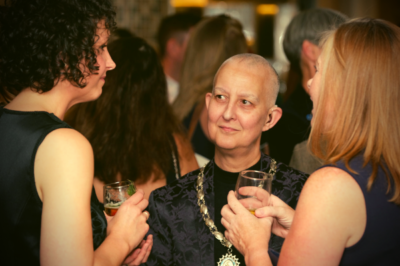 Fellowship is the highest honour which the Association can bestow upon a member in recognition of their achievements. Fellowship of the Association was first awarded in 1979 and to date 104 Fellowships have been awarded.
How to nominate someone for a Fellowship
Nominations for Fellowship should be made to the Honours Committee on the nomination form below and supported by at least five signatures of Full Members of the Association, or by a decision of a BDA Branch, Specialist Group, or Country Board.
Nominations will be considered all year round.
The nominee should not be approached or be made aware of the nomination.
All nominations received will be acknowledged by the Honours Committee. If necessary, the Honours Committee will seek clarification or amendment. The nominee will be notified directly if the nomination is successful.
Nominators should provide evidence to support the nomination under the following headings.
The nominee will:
have shown personal commitment and significant contributions to the profession of dietetics, representing the British Dietetic Association (BDA), over a minimum of ten years and have been a Full Member of the BDA;
have actively participated in the work of the Association at a UK level, e.g. as an Honorary Officer or Committee Member or Board Member or through their dietetic expertise has represented the profession at a national or international level in various ways;
have inspirational attributes that other members would aspire to;
be recognised by BDA Members in their field of expertise and in their role as ambassador of the BDA/representing the BDA and profession;
have worked to promote the highest standards in the science and practice of dietetics;
have given outstanding service to the profession, as a leader, role model or mentor.
Please download the Fellowship Nomination Form and send a completed copy to honoursawards@bda.uk.com.
The BDA Board of Directors will make the final decision on conferring all Honours at its May meeting at the latest (except the Roll of Honour, which is considered throughout the year). The discussions will be confidential and no further correspondence will be entered into. Successful nominees will be informed, following which notice will appear in Dietetics Today. Honours will normally be presented at the BDA Awards Dinner or another appropriate event if this is not possible.