The BDA Honours Committee is responsible for overseeing and managing the Honours applications for both Internal BDA Honours (Fellowship, Ibex, etc.) and National Honours.
The Committee provides expert knowledge of the profession around the UK, and provides guidance (where appropriate) on Honours applications, research and drafting of Honours nominations/citations. The Committee can assist and advise members across the UK with help creating nominations for National Honours or advising on the process, if you are considering nominating a dietetic colleague for a National Honour and would like to talk to a member of the Honours Committee or would like some support please do get in contact.
To contact the Honours Committee please email honoursawards@bda.uk.com.
Who is involved in the make-up of the Honours Committee?
While the Committee is chaired by a Director from the BDA Board we have (and continue to need) representation from each UK country: with knowledge of the profession or access to suitable networks.
In November 2020 we welcomed Sue and Sian to the committee and you can read their interview with Dietetics Today here
Kate Hall: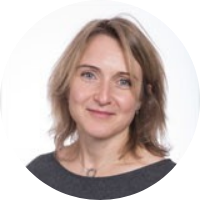 Having worked in different ways as a dietitian, from practising as a dietitian in the NHS through to working as a dietitian within industry, as well as working within the third sector I have had the opportunity to work with fellow dietitians in a different capacity and seen their impact. As a member of the BDA Board of Directors, one of my roles is to Chair the BDA Honours Committee and as such working with the other members of the Honours Committee, it is amazing to hear the great work that dietitians are leading on and driving. The BDA Honours are a great way to recognise dietitians, as are the National Honours, and being a part of the Honours Committee enables us to help raise the awareness of what dietitians do above and beyond.
Andy Burman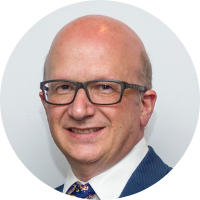 Advisor to the Honours Committee. As advisor to the Honours Committee, I am delighted to be able to help profile the amazing work so many of our members are involved in. Being able to rely on a dedicated Committee of knowledge members, who are as passionate about raising the profile of the membership as I am, is hugely important. This is a real team effort, and a lot goes on behind the scenes - which I hope members recognise and appreciate when it comes to honouring the valuable work BDA members deliver
Sue Acreman: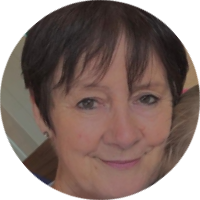 I am Sue Acreman and I have been a dietitian for almost 47 years. I am a long-standing member of the BDA and have taken many roles within the Association over the years. My motivation for joining the Honours committee was the continuing desire for dietitians in the UK to get the recognition they deserve. both locally nationally and internationally. There are so many registered dietitians going above and beyond their day jobs and I wanted to be part of the campaign to acknowledge them. As more registered dietitians achieve national recognition the public will become more aware of what we do and the positive outcomes in having a registered dietitian caring and supporting them from the cradle onwards.
Helen Blackwell: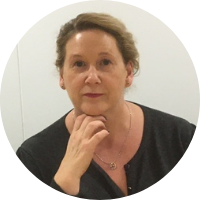 I work in Scotland in NHS Greater Glasgow and Clyde in a catering strategy role. Having been involved in the BDA all of my working life, including Honorary Chairman from 2009 to 2013, I joined the Honours Committee representing Scotland. Whilst I was a BDA Council member (as it was then) I was pleased to see a number of dietitians being recognised for the work that they do including Ibex awards and Fellowships, as well as national honours such as MBE's. However, there are many more dietitians that deserve this, and I would love to see more of our profession honoured for the work that we do, often quietly in the background.
Pauline Douglas: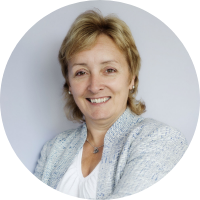 As a previous Honorary Chairman of the BDA I was exposed to the tremendous work that our dietitians do in many localities and in many diverse arenas.
I am passionate about promoting dietitians for the work they do at every level, and particularly ensuring this is recognised across the four home countries.
I feel we often underestimate our contribution in optimizing population health outcomes. So many times, when we see honours being awarded to others it is only then that we think we should have nominated one of our own – but do we? I applied to join the Honours Committee to help promote our profession and to give support to those who wish to nominate dietitians for awards.
Sue Kellie: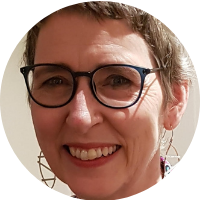 I was attracted by the balance of food, people and science and I've never regretted the decision to train as a dietitian. I worked in generalist roles then specialised in paediatrics and service management prior to working for the BDA for 14 years before I retired in 2019.
I was always aware of how patients and others would see us and receive and use the information we were sharing, and I hope that insight helped my practice. There are many dietitians doing amazing work that helps people and inspires others, and they should be recognised. The Committee encourages submissions for national honours to help dietitians be recognised more widely. Please do think about who you know and whether you would like to nominate them for national or BDA Honours. We love hearing about inspirational dietitians.
Sian O'Shea: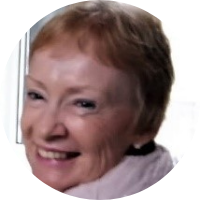 I began my career in a teaching hospital in England where I had the opportunity to specialise in renal dietetics before moving on to be assistant charge dietitian in New Zealand. I returned to the UK as a district dietitian in 1978 before finally moving back to my homeland of Wales in 2005. It was here that I specialised in working with adults with learning disabilities and began my BDA career as Wales Constituency Council Member, establishing the Wales Board (Bwrdd Cymru BDA) and becoming its first Chairman. We all need to work together to raise the profile of the profession. Let us celebrate our excellence by recognising those within the profession and telling the world….don't be shy! As a colleague once said to me: "We must shout loud and proud!"
Honours Committee Meeting Dates 2021 / 2022
All meetings shall be from 14:00 – 15:00 and held via Zoom:
Friday 3 December
Friday 21 January
Friday 4 March
Friday 29 April
Friday 10 June
Friday 29 July
Friday 23 September
Friday 11 November
Would you like to take an active part in helping raise the profile of dietitians?
Why not get involved in the BDA Honours Committee who are responsible in overseeing and managing the Honours applications for both Internal BDA Honours (Fellowship, Ibex, etc.) and National Honours.
The Committee provides expertise and knowledge of the profession around the UK, can guide members (where appropriate) on Honours applications and doing research and drafting of Honours nominations/citations.
Internal Honours: Committee lead on membership communications, reviewing and proposing changes to Honours criteria or process, recommending Honours and preparing Honours citations if needed.
National Honours: Committee abide by the confidentiality required in the nominations process, recommend members for nomination, research professional and other backgrounds for nominees, liaise with external referees, write citations and provide advice to the BDA Board of Directors where appropriate.