The BDA Student Champion of the Year Award is for a student who has contributed over and above the requirements of their course to promote the dietetic profession.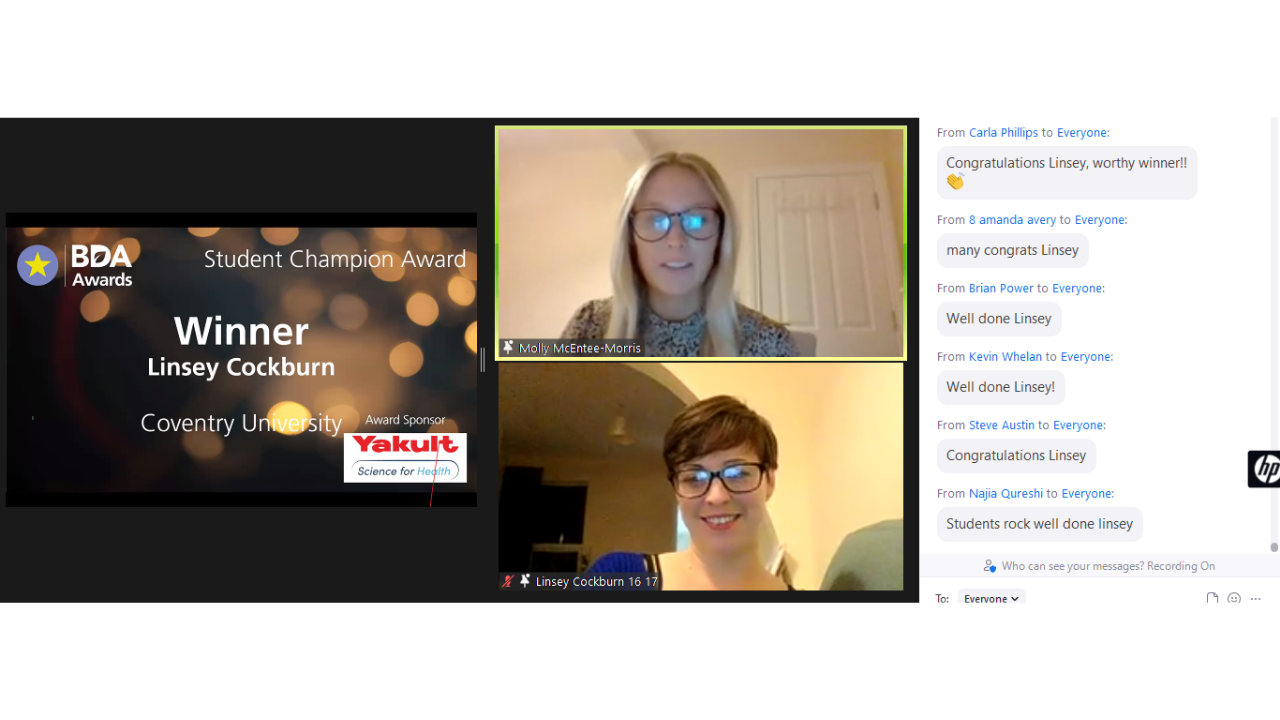 Linsey has a BSc degree in Genetics and worked in hospitality before re-engaging with education as a dietetic student at Coventry University. In her final academic year, she was the course rep for her cohort, being a vital conduit of information and feedback between students and faculty during the beginning of the COVID-19 outbreak. Linsey has championed Nutrition and Dietetics through her insight into health and wellbeing, and her roles as course representative and BDA Obesity Specialist Group student representative setting up their Instagram account and is an active and equal member of the specialist group's media team.
The judging panel on 2021 winner Linsey Cockburn, nominated by the Obesity Specialist Group
Entry Criteria
A student or graduate member of the BDA
A current student of Dietetics or graduated or due to graduate in 2022
Deadline for submissions are 10am on Wednesday 25 May. The awards will be presented at our awards ceremony on the evening of Tuesday 5 July 2022 in Birmingham.
Past winners
2021 - Linsey Cockburn
2020 - Elaine Penman from Glasgow Caledonian University
---
Nominate a student star for this award