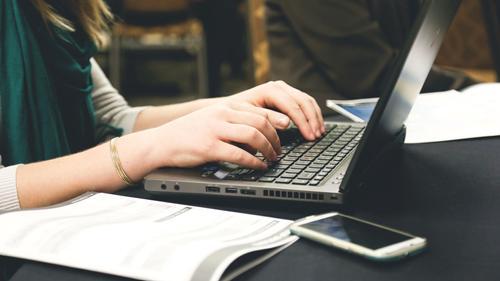 We develop and host a range of online courses to support our members' CPD. We also endorse online courses held by other providers.
BDA online courses
Appropriate Prescribing Guidance for Dietitians
Developed by the BDA in partnership with the Optimising Nutrition Prescribing Group.
Who is this course for?
This module is aimed at all dietitians: newly qualified or practicing for many years; those working in an acute setting, the community or on a freelance basis; adult and paediatric-focused dietitians.
What will I learn?
By the end of this course you will be able to:
Apply principles of medicines optimisation to dietetic practice
Understand the data source, monitoring and impact of nutritional product prescription in the wider healthcare economy
Understand the purpose of formularies and their role in assisting appropriate prescribing
Understand nutritional product pricing and procurement across the health economy
Improve communication with GP practices through better understanding of prescription management in GP practices
What topics does it cover?
This course covers, among other topics:
Product costs
Evidence base for nutritional products and ACBS
Healthcare setting and influence on prescribing behaviour
Patient centred care
Working with GPs
Course fee
| | |
| --- | --- |
| BDA member | £75.00 |
| Non-members | £120.00 |
Public Health - Engaging the Dietetic Profession
Developed by the BDA
Online programme has been developed as an interactive activity. 'Teacher-led' learning is interspersed with opportunities to reflect, test your knowledge and extend your learning via additional reading and resources.
It has designed to support dietitians to get engaged with the public health agenda in relation to their practice. It's a good starting point to understanding what public health is and includes activities and reflections to help assess what is feasible in your own work environment.
£35.00
Endorsed online courses
Allergy Module (Online Learning)
Hosted by Newcastle University
If you commonly see child and adult patients with allergic conditions and want to develop your clinical skills in this area then this online module is for you. Aimed at professionals working in health or life sciences, study is part-time over 14 weeks and covers diverse topics. Registration, study and assessment is 100% online. Assessment is via case study reviews, multiple choice questions, written and problem solving exercises and participation in discussion boards with fellow students. The module is ideal for continuing professional development.
Successful students can opt to combine it with two further modules for a postgraduate certificate. This is a part time programme with online registration, study and assessment.
Course fee: £960
For further information contact 0191 208 7032 or visit the website.