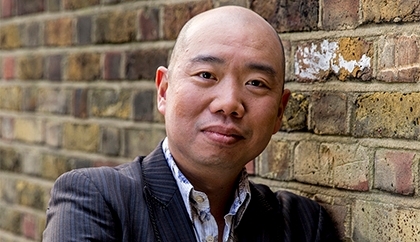 BDA President Dr Giles Yeo, Principal Research Associate at University of Cambridge, presented an exciting and popular webinar on Tuesday 14 January 2020 titled 'Is obesity a choice?'
We are very excited to introduce him to the membership. Log in to the BDA Learning Zone to access the webinar recording.
Giles Yeo has 20 years' experience studying the genetics of obesity & brain control of food intake. He got his PhD from the University of Cambridge in 1998 and currently focuses on the influence of genes on our feeding behaviour & body-weight.
Giles is also a broadcaster and author, presenting science documentaries for the BBC's Horizon & Trust Me I'm A Doctor. His first book Gene Eating: The Science of Obesity & the Truth About Diets was published in December 2018.
The role of our Honorary President is to promote the dietetic profession and the BDA nationally, raising the Association's profile in political and other arenas, and to help the BDA achieve its strategic aims.
Past Presidents include eminent trade unionist Mary Turner MBE and Dame Barbara Clayton, Professor of Clinical Pathology at Great Ormond Street Hospital.