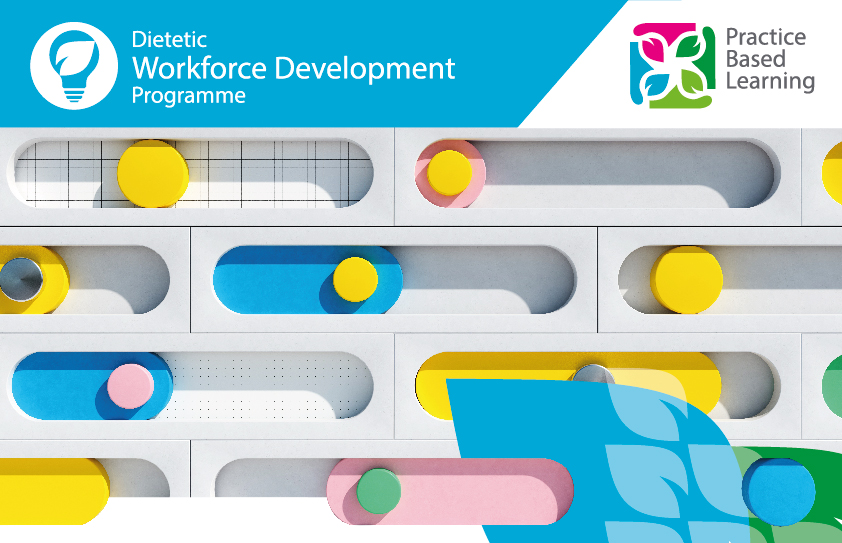 As a part of the BDA's Dietetic Workforce Development Programme, we are looking to develop our practice-based learning (PBL) resources and share PBL learning experiences. We want to hear from those of you who have gone out to non-clinical PBL settings and those working in HEI who are able to provide PBL resources and learning experiences.
Practice-based learning non-clinical settings typically include practice-based learning placements in industry, research, public health, voluntary sector or other non-clinical type environments.
We would love for you to write a blog about your experiences or be a BDA case study example to be featured on our new BDA Practice-Based Learning page.
If you would like to write about your non-clinical PBL experience, please cover the following areas:
Introduction to yourself: Name, university, your course and course year. A photo of yourself, or even a photo of you out on PBL would be great!
Where did you undertake your PBL?
What skills and curriculum outcomes did this enable you to meet?
What did you like and what were the benefits of the PBL setting?
What did you find challenging about the PBL?
Any advice you would offer other learners entering a non-clinical PBL setting
Here are some handy tips and tricks to help you write your blog/case study:
Use your introduction to grab the reader's attention. Why not present an interesting fact, pose a question or state an opinion?
Keep your reader interested by using short paragraphs. Start a new paragraph each time you make a new point.
Use short sentences. They make text a lot easier to read. Keep your sentences under 25 words.
Check out our writing tips if you'd like some more tips and tricks.
Please send your blogs or case studies to projects@bda.uk.com.
We look forward to receiving your content!
Since 2020, COVID-19 has had a substantial impact on the way Dietetic PBL has been delivered, particularly for learners who were due to go out on PBL in the summer of 2020. As such we are looking to collate case studies of both existing and new models and approaches implemented both in clinical and non-clinical settings, which we can share across our Dietetic educators and learners.
We want to hear from our HEIs and would love for you to write a case study about your PBL approaches for us to share on our new BDA PBL webpage. You can write more than one case study if you have delivered various PBL models across clinical and non-clinical settings. Please use this case study template to support you in writing the case study and here you will also have the opportunity to share any other PBL resources you think would be useful to other educators.
Please send your case studies to projects@bda.uk.com by Friday 4 November.