01 Oct 2020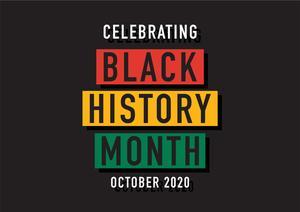 It's Black History Month! A time to celebrate the history, culture and achievements of black people. Black people have made, and continue to make, significant contributions to food, nutrition, dietetics and healthcare in the UK.
This year we do so in a unique context, not least that of a global pandemic. A pandemic which has seen our NHS under unprecedented pressure with too many BAME lives lost.
Our NHS was founded in 1948 and that same year the HMT Empire Windrush arrived at Tilbury Docks, bringing with it generations of black people who would become the nurses, doctors, dietitians, support staff, and others providing healthcare for the British people.
We must do more to recognise the contribution of black people to British Society, and Black History Month is an opportunity to learn from history and make sure that we do everything that we can to tackle race inequality. We want everyone to recognise the name and achievements of Mary Seacole as much as they do Florence Nightingale.
We want to celebrate the poetry, music, business, food, culture, science and every other achievement of black people in the UK and across the world. Unless we understand history then we risk repeating it so let's start with celebrating black history and informing our future work.
Learn more about what is happening across the NHS this month or check out some of the great events happening UK-wide.