27 Jul 2020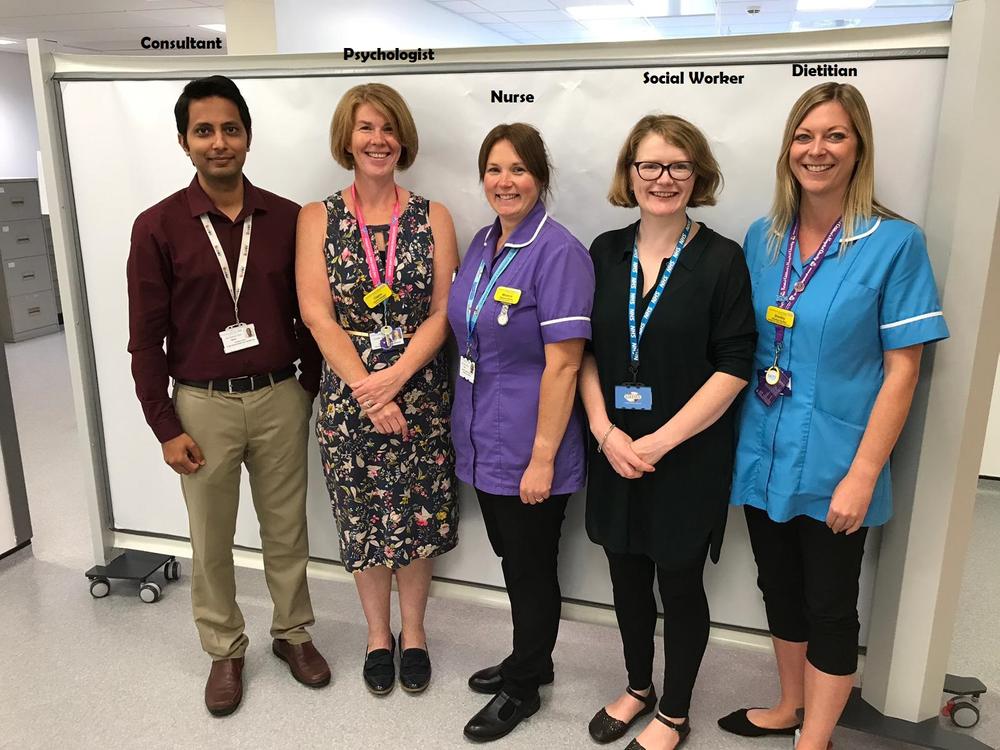 Following the publication of the Government's latest strategy for obesity, the BDA spoke to Shelley Easter RD about the 'tier three' weight management service COCO (Care of Childhood Obesity). It is services like this that we hope the government will expand to ensure that children, families and adults living with obesity have access to expert, multi-disciplinary support.
What is COCO?
"COCO is a 'tier three' weight management service for two-to17-year olds, run by Bristol Royal Hospital for Children.
"Tier three services are more specialist, designed for children or young people that have already accessed help with their weight but may have additional barriers to change or specific health concerns. Families referred to tier three services will have more complex needs, so require more complex support."
What is involved?
"Families will firstly be seen by a consultant and dietitian and may meet a specialist nurse and social worker. From then on, they will work with a wider team of specialists including a nurse, a social worker, psychologist and the dietitian. Obesity is such a multifaceted condition that it needs a multifaceted team.
"The services are tailored to the needs of each individual. For example, some children may need more psychological support, while others may work more closely with the dietitian on their food choices.
"The social worker is able to deal with wider safeguarding issues and support families to access services for wider issues, e.g. drug issues, signposting.
"Families are normally involved with the programme for around 18 months, with patients seeing different members of the team at regular intervals to suit their needs. That may be more or less often, depending on the help they need."
Has this programme been a success?
"We have been very successful, although success will mean different things to each family. In some cases, changes will be dramatic, whereas in others it will be a slow and gradual process.
"Around sixty percent of our children improve their BMI to levels that positively affect their health. Critically, in all cases we are helping families to prioritise their children's health. We are also seeking to make changes that can last a lifetime.
"We were even featured as part of a Channel 4 documentary series about helping families with a high level of need, and this is still available to view. Unfortunately we didn't have any control over the name they chose for the programme."
How could we build on this success?
"COCO is a specialist service, but we need investment at all levels of weight management, as we are directly influenced by the services below us, such as tier two.
"It is vital for services like ours to have the right skill mix, and the investment and resources to offer access to the right expertise. We are unusual in having a social worker in the team and we have seen this adds huge value to the service but the dietitian is central as every family will receive support from the dietitian. The skill mix is a vital part of what makes this programme a success."