07 Feb 2020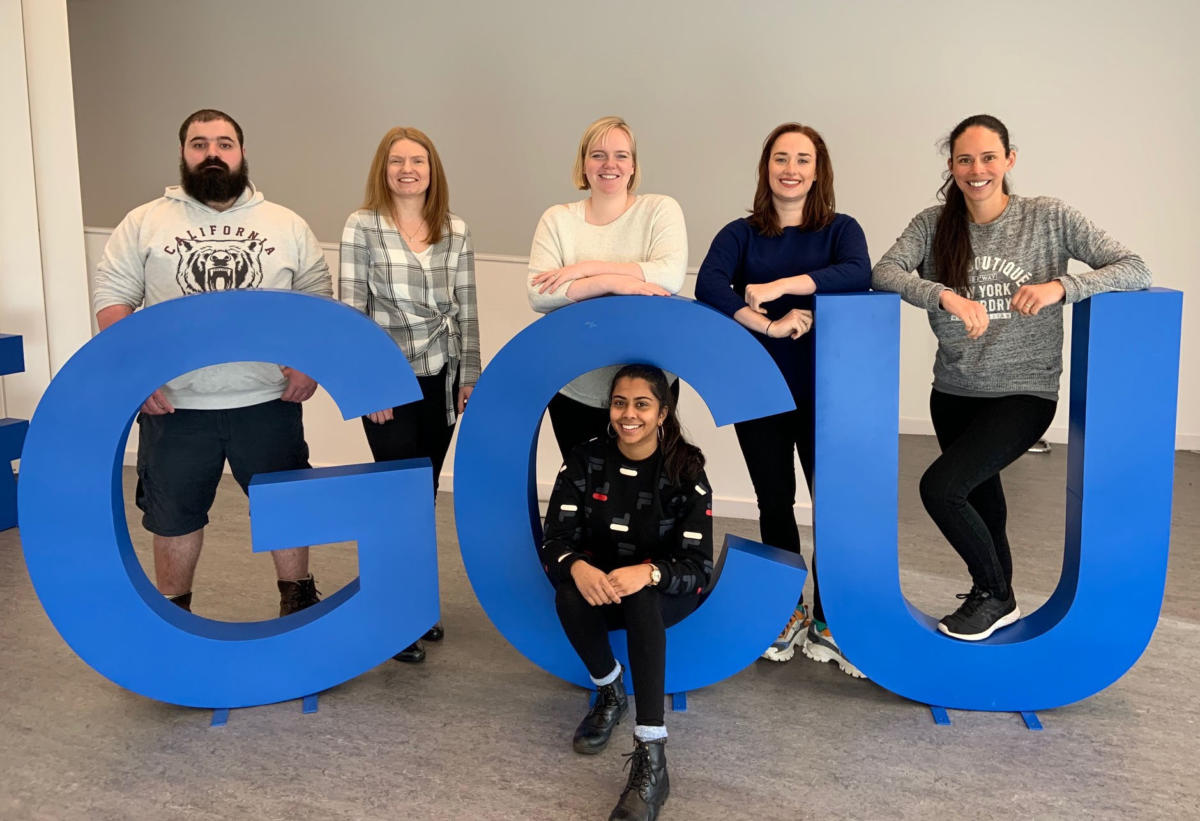 Elaine Penman is a student dietitian at Glasgow Caledonian University
Climate change and the United Nation's sustainable development goals are regularly in the news with high-level messages and frightening statistics that make us all want to take action, but how?
This question prompted a collaborative project at Glasgow Caledonian University (GCU), led by a group of Dietetic students, which aims to raise awareness of sustainable diets and food waste and how small steps each day by a large number of people can make a huge impact.
The project is titled 'Sustainable Food ABC' and brings together three elements; Awareness through an online Facebook campaign, Be present at a food demonstration event and a student Cookbook as a proposed output.
With a desire to be evidence-based and current the project looked to the British Dietetic Association's One Blue Dot (OBD) toolkit and additional highlighted information sources including 'Love Food Hate Waste' from the Waste & Resources Action Programme (WRAP) and the Food Climate Research Network (FCRN) education resource from Oxford University. The bright graphics and simple yet powerful messages within the OBD toolkit are ideal for high impact posts and inclusion in the cookbook as a quick reference guide.
Launched in December 2019, the project linked into the '12 days of Sustainable Eating' from the British Dietetic Association. The daily recommendation provided advice on sustainable topics; the impact of red meat on greenhouse gases, reducing overfishing by encouraging people to move on from the 'big five' and a reminder that breastfeeding is the most sustainable food for babies.
Using social media, the ability to share relevant posts, encourage engagement with followers through comments and multiple contributors to the page brings together different sources of information, viewpoints and approaches to the concepts of sustainable diets and minimising food waste.
By going online, the project reaches tech-savvy students but also opens the project to a much wider audience. The project aims to highlight the impact of food-related choices on climate change, overfishing, pollution, soil loss and other environmental stresses; factors which often become low priority when faced with supermarket shelves, online shopping or when perusing a menu.
Glasgow Caledonian University, GCU Student Association and local businesses have been very supportive of the project; providing funds, raising awareness and supporting the students involved to make it happen. Sustainability is a regular feature of the Human Nutrition and Dietetics curriculum, appearing in multiple modules and highlighted in coursework. As a student-led project, there are additional learning opportunities for those involved as well as providing a voice for sustainable diets and food waste on campus and beyond.
Glasgow will host the COP26 United Nation Framework Convention on Climate Change (UNFCC) Summit in November 2020, held for the first time in the UK which creates the perfect backdrop for 'Sustainable Food ABC'. Food is integral to approximately 1/3 of the UN sustainable development goals, including zero hunger, good health and well-being, responsible consumption and production, life below water, life on land and climate action. The dichotomy of the goals is demonstrated in the requirement to produce more food of higher nutritional value with fewer resources and less environmental impact. It's a challenge!!!
We would welcome contributions from the dietetic community and invite BDA members to follow the Facebook campaign, comment or create posts to encourage conversations around the environmental impact of the food we buy, eat and throw. Further information on 'Sustainable Food ABC' can be found online at https://www.facebook.com/SustainableFoodABC/