03 Jun 2020

One of the key skills of a dietitian is in providing tailored nutrition advice that considers culture and individual preferences and tastes. Jessica explains how she has worked with colleagues across Leicestershire and Rutland to develop an award-winning programme giving advice and information tailored to a specific audience.
In 2019 I was involved with the creation of a new local campaign, 'Your Healthy Kitchen', designed to support the South Asian community of Leicestershire and Rutland to cook traditional south Asian meals with a healthy twist, without compromising on taste.
The clinical commissioning groups (CCGs) representing patients in Leicester, Leicestershire and Rutland and Leicestershire Partnership NHS Trust developed a series of short videos and a recipe booklet which demonstrate how to cook traditional foods in a healthier way, to reduce their risk of developing type 2 diabetes and other health problems.
Targeted campaign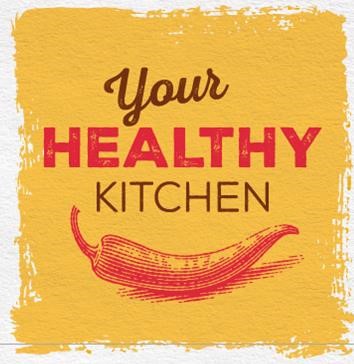 People from South Asian backgrounds are six times more likely to have type 2 diabetes than the population in general, sometimes due to genetic differences in how their bodies respond to some foods, as well as cultural eating habits. Unhealthy ingredients such as ghee (high fat butter), sugar and salt are used in most traditional south Asian recipes. This means families have a very high risk of developing diabetes.
The campaign was informed by research that Leicester City CCG commissioned in 2013 among certain black minority and ethnic groups to find out what would help them to eat more healthily to reduce their risk of developing diabetes.
The videos, which were made available online, are essentially 'Saturday Kitchen' style cooking shows, taking every day homemade South Asian meals and making simple changes, such as healthier oil instead of butter or ghee, lemon instead of salt, wholemeal flour instead of white flour. People could still eat their staple foods and the dishes they enjoy, just in a much healthier way. I presented all the professionally produced shows in a homely, modern kitchen.
Showing you care
It has been important to show that change doesn't have to mean not eating the things that people enjoy. There are many festivals, family and community gatherings in the South Asian community and people like to show they care by cooking for each other. We have emphasised that you can show people how much you care by making slight changes to the food you make – and that doing so is in fact being kinder. By cooking food in a healthier way, individuals are helping others to live a healthier and longer life.
The recipe booklet and an information leaflet were made available in GP practices, customer services offices, pharmacies, libraries and community centres across Leicester city. Copies were also provided to community groups across Leicester, Leicestershire and Rutland.
The campaign involved Jessica going on the local radio and cooking some of the dishes live whilst explaining the key messages from the recipes. She also delivered some education sessions for people with Diabetes at the Leicester Diabetes Village by explaining how small simple dietary changes can be made. Another success of the campaign was through sharing of the cooking videos for a few months on social media sites like Facebook and You Tube which had overwhelming results.
A big success
The campaign surpassed the target numbers of people that it set out to educate by 315%, educating a minimum of 10,885 how to eat more healthily, against a target of 2,626. At least 15,661 were made aware of the campaign.
The campaign was positively received and received good engagement. This was measured using a survey on the website. 92% of respondents thought the campaign was 'good' or 'very good' and an average of 86% 'liked' the individual recipes or 'liked them a lot'. An average of 75% were 'very likely' or 'likely' to cook the recipes in the future. Together these indicate that a higher proportion than planned had acted on the campaign by trying the recipes and demonstrated a future intention to change behaviour.
The campaign was awarded the 2020 CIPR Excellence Award in the Healthcare Campaign category. The judged described it as "an excellent and well-thought-out campaign with exemplary execution. From the outset, they developed specific, quantifiable objectives and executed a culturally relevant campaign to affect behaviour change amongst this community."
Find out more:

Author

Dietitian, Leicestershire Nutrition and Dietetics Service (LNDS)