From July 2016 applications for the practitioner categories of the Register are assessed by a panel of experts. Find out more about the senior members of the profession involved:
Louise Sutton, Chair, Deputy Chair (Registration & Accreditation) SENR Board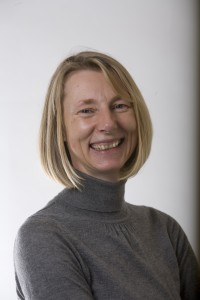 Louise is currently a principal lecturer in sport and exercise nutrition at Leeds Beckett University and has a diverse applied work profile alongside her academic role. With a background in sport science and clinical dietetics Louise has a particular interest in the practical application of sport dietetics in elite and extreme environments. She has applied her dietetic knowledge and skills into a range of contexts including Himalayan expeditions, Polar challenges, Atlantic rows and round the world solo-ocean racing record attempts.
With a more mainstream sport nutrition focus she has advised many elite sports professionals from a range of sports, both Olympic and Professional, including athletics, cricket, cycling, football and rugby. She is currently lead nutrition consultant for Leeds Rugby providing support to Leeds Rhinos Rugby League and Yorkshire Carnegie Rugby Union, as well as the National Race Walking Squad based in Leeds. Known for her very practical approach, Louise has extensive experience in delivering nutrition education programmes, particularly aimed at supporting junior athlete development.
She is on the Committee of the British Dietetic Association Sport Nutrition Specialist Group and holds a Deputy Chair position on the Sport and Exercise Nutrition Register (SENR) Board with responsibility for Registration and Accreditation, and has twice been awarded the BDA Roll of Honour for her contribution to the development of the SENR. In recognition of her significant contribution to the profession, Louise was the 2016 recipient of the BDA IBEX Professional Achievement Award.
Ruth Wood Martin, MSc, RD, SENR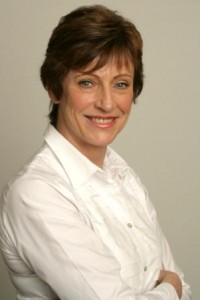 Ruth Wood-Martin has worked as a Registered Dietitian for over 20 years. She is a registered Sports and Exercise Nutritionist (SENR UK), and is a Professional Member for Nutrition with the Irish Institute of Sport. She currently works full time as the Head of Nutrition with the Irish Rugby Football Union (IRFU).
Ruth leads a team of Performance Nutritionists across the island of Ireland who are working with professionally contracted players as well players in the Academy and Age-Grade structures. More recently, the IRFU have invested in the provision of nutrition services to younger aspiring players across the country to support their development throughout the IRFU Elite Player Pathway.
Ruth works directly with the National Senior Men's squad when they are in national assembly where she continues the work of the Performance Nutritionists in the Provinces on the nutrition education and supplementation of players as well as advising on catering schedules, hydration and recovery strategies. She has developed a managed evidence-based, policy driven health and sports supplement programme within the IRFU.
Laurent Bannock, DProf, MSc, CSCS, RNutr, SENR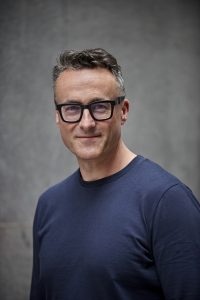 Dr Laurent Bannock is a Registered Sport and Exercise Nutritionist (SENR), exercise physiologist, consultant, researcher and educator, specialising in Sport and Exercise Nutrition.
He is the Founder and Director of the Institute of Performance Nutrition based in London ("The IOPN"), which specialises in the training, education and continuing professional development of professional sport and exercise nutritionists. Laurent is also the host of the "We Do Science" Podcast (recipient of the 2016 SENr Professor Clyde Williams OBE Award for Sport and Exercise Nutrition Education), and is a regular speaker at international sports nutrition conferences and events.
He has nearly 30 years of professional experience as a practitioner and consultant with a diverse range of clients that include many world-class / elite football and rugby teams & individual players, boxers, MMA/UFC fighters, racing car drivers, tennis players, and endurance athletes. Recent notable roles have included supporting GB Fencing for the 2016 Olympics in Rio, and as Performance Nutrition Lead to the Egyptian national football team for the FIFA 2018 World Cup.
Dr Sharon Madigan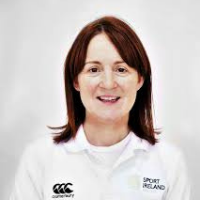 Head of Performance Nutrition at the Sport Ireland Institute, Sharon is responsible for the coordination of the delivery of nutrition support to elite athletes in Ireland across a range of sports including weight category sports, endurance, power and Paralympic sports. Sharon has been involved in the preparation of elite athletes over five Olympic Cycles.
Other roles include partnerships with industry and research, mentoring of intern students and research project development within the high performance sports environment. She is also the assistant camp manager for Tokyo 2021 as part of the senior support team for the OFI. In addition to sitting on the SENR Board, Sharon is also current Chair of the BDA Sports Nutrition Group (SNG).