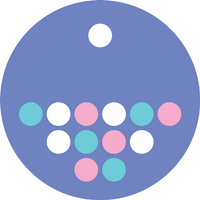 All companies must hold an Annual General Meeting (AGM) where the company accounts are reported. The BDA's AGM is also an opportunity for members to hear about the achievements of the last 12 months and hear any important news about the strategic direction of the Association.
The 2023 AGM took place on Tuesday 19 September 2023 at 6pm.
We welcomed over 100 members to the Annual General Meeting, the 2022 AGM minutes were accepted alongside the 2022/2023 annual accounts and annual report. The new auditors Sayer Vincent LLP were appointed. Please note that Crossley will remain the BDA accountants.
The Board of Directors appointments and Country Board Chars were noted including governance changes on the new professional committee and EDI. Thanks were given to Board members who have stood down or where at the end of their term in 2023. We also note the highlights for the General & Education Trust.
The minutes from the 2023 AGM will be available to members shortly.
The annual accounts and annual report are available.
This year's Elsie Widdowson Memorial Lecture was be delivered by Jacqueline Walker MSc BSc RD - Moray Dietetic Lead, NHS Grampian and Scottish Government, Professional Adviser. Jacqueline presented A public health approach to dietetics.
Jacqueline's talk covered
Why take a healthcare public health approach?
Healthcare public health – what is it and how do you do it?
A worked Example
Challenge to profession
---
Previous AGM
2022
AGM was held on Tuesday 6 September View the accounts and annual report.
The 2022 and previous Elsie Widdowson Memorial Lectures are available to watch back.
Download the draft 2022 AGM minutes (members only, log in required first).
2021
AGM was held on Wednesday 7 July.
Download the 2021 AGM minutes (members only, log in required first).