The faces of dietetics #WeAreDietetics
The BDA represents over 10,800 members of the whole dietetic profession. It's a vibrant and diverse community that's made up of a vast number of specialisms, in clinical and non-clinical roles, in the NHS and privately, in research, in industry, working as dietitians, dietetic support workers, nutritionists, students and in many other sectors. There are so many diverse faces of dietetics and this Dietitians Week we celebrated all of you!
Dietitians Week is the perfect opportunity to promote the profession both to colleagues but also to the general public, and wider external audiences. There are still many misconceptions and false-truths about diet and dietetics that we are still working hard to try to overcome, but by continuing to highlight #WhatDietitiansDo and #WhatADietitianLooksLike as well as all the other vital roles that make up the dietetic profession, we can continue to celebrate the impact and value of the profession in improving the health of the nation.
Thousands of you engaged with the campaign this year, even across the World, making it the best Dietitians Week ever!
How to celebrate Dietitians Week 2023!
We shared this 5 day social media plan to support members with planning their content for the week. Members went above and beyond to create content for these themes. Thank you to everyone that got involved.
You can look back on the content by searching #DW2023 or #WeAreDietetics on social media.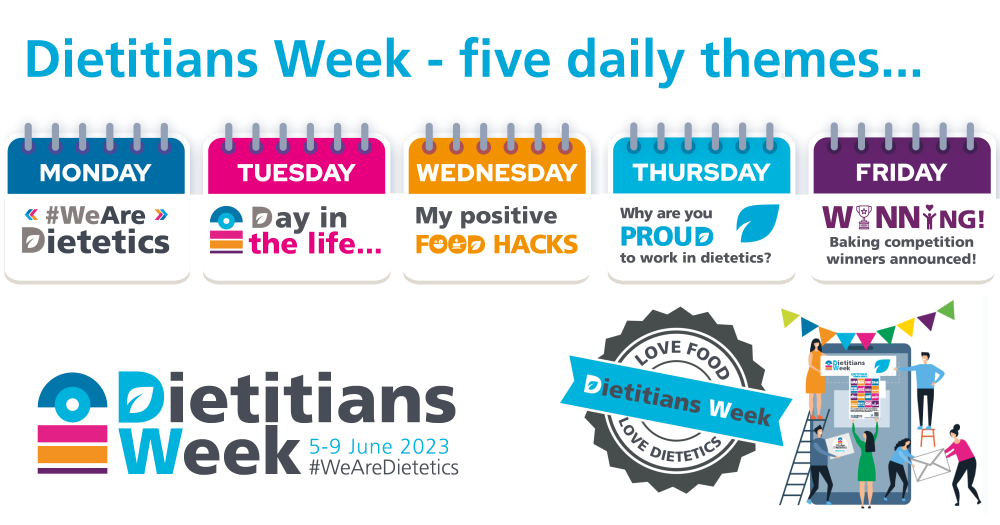 Here are the BDA's daily themes to help you with your planning. Don't forget to use this year's hashtags, #DW2023 #WeAreDietetics
MONDAY - #WeAreDietetics
Let's flood our social media feeds with all of your selfies, demonstrating the breadth and diversity in our profession. Take a photo with your prop stick to show what someone working in dietetics looks like.
TUESDAY - This is what my day looks like
How about sharing a day in your life by filming yourself and all the things your role entails. The BDA will share as many as we can during Dietitians Week if you tag us in. It's a great way to demonstrate your particular specialism and role and show just how far-reaching the profession is!
WEDNESDAY - My positive food hacks
It's time to talk about our favourite subject – food! You aren't the food police but what swaps do you enjoy making? What are your favourite things to eat? Can you make this specific to your area of expertise too – how do you make things easier for service users or what's the best advice you give to them?
THURSDAY - This is why I'm proud to work in dietetics
This is your chance to pat yourself on the back and say why you are proud to work in dietetics! What key wins have you had this year? – let's celebrate you! Do you have a patient case study (if you have all the appropriate permissions) that you could share as well?
FRIDAY
We'll be sharing the winners of our baking competition and summing up the week, so no new theme on this day, but please do keep shouting about dietetics. Also, please show some love for our baking competition winner (as voted for by you) as we'll be announcing the winner today.
Disclaimer! If you tag us in your photos and videos, we take this to mean you give us permission to share them on our own channels during and after Dietitians Week.
What else can you do…?
Every year you come up with lots of weird and wonderful ways to shout about dietetics. If this is your first Dietitians Week then here are a few simple ways to get started.
If you've ordered your free resource pack (these have now all been claimed) these will be sent out to you ahead of Dietitians Week. Get your bunting out and put your posters up in your departments/ offices/ notice boards etc. Share our public facing postcards with service users to highlight why they might seek the support of a dietitian and what resources are available to help them. Please tag us in a photo of your display on social media – so we can see and share!
Can you run a Lunch & Learn session with colleagues to talk about the role of dietetics and what you do? Are there any demos you can do to showcase your specialism to other AHPs?
Everyone's favourite baking competition is back, to demonstrate how the profession enjoys cake just as much as everyone else! We'll be sharing our shortlisted five bakes on Monday of Dietitians Week, so look out for these and vote for your favourite!
Join the live RDUK Twitter Chat on Monday 5 June – it's a great opportunity to chat with other members of the profession. We'll be discussing equality, diversity and inclusion for an hour at 8pm.
Print off our Food Fact Sheets and share them far and wide.
Downloadable assets

Dietitians Week 2023 logo (transparent background)

Dietitians Week 2023 logo (white background)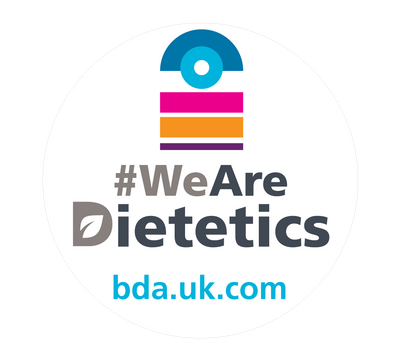 We are Dietetics sticker (for use on Instagram Stories)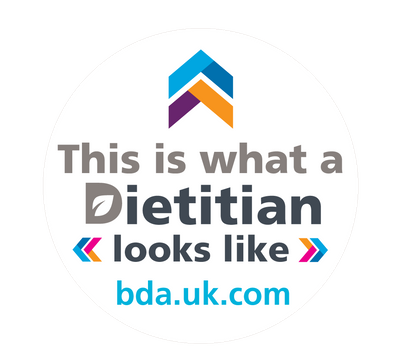 This is what a Dietitian looks like sticker (for use on Instagram Stories)