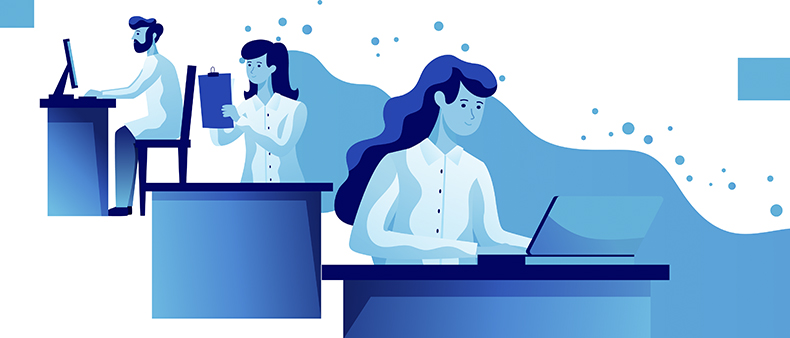 A degree apprenticeship combines vocational work-based learning with study for a university degree. Designed in partnership with employers, degree apprenticeships offer a higher education qualification, a salary, and invaluable practical experience and employment skills.
Successful completion of a Dietetic degree apprenticeship programme will enable application to the Health and Care Professions Council for registration to practise using the protected title 'Dietitian'.
---
---
a cost-free degree with tuition fees paid by your employer and the government
a fast track to a great career and earning potential
a recognised qualification
a salary
work-based skills prized by employers
support and investment from an employer
---
A degree apprenticeship is open to anyone who's in employment, whether you're a new recruit or an existing employee. You have to be 16 or over to be eligible for an apprenticeship, but there is no age limit.
You need to be supported by your employer. The BDA does not hold a list of employers who take on apprentices.
Employers may offer new jobs out to advert as an apprenticeship. In this case there would be a competitive recruitment process and roles would be advertised on NHS Jobs.
---
The entry requirements vary depending on the individual degree apprenticeship and details can be found on the individual university course pages.
The typical minimal entry requirements are:
At least 5 GCSEs grades A-C
Level 3 qualifications including A level, NVQ Level 3 or BTEC National
Some employers will expect applicants to have qualifications relating to their chosen sector along with some experience.
---
Apprenticeships require on-the-job training combined with academic learning. Each programme has a mixture of learning through campus days, online sessions and workplace visits with 1,000 hours of Practice-based Learning (placement).
What dietetic degree apprenticeship courses are currently available?
Linked Level 6 University award: BSc (Hons) Dietetics
Dietetics (Apprenticeship) BSc (Hons) course | Teesside University
Level 7 (integrated degree) Msc Dietitian
Dietitian (integrated degree) / Institute for Apprenticeships and Technical Education at Coventry University
Other dietetic apprenticeships at undergraduate and postgraduate levels are in development and the BDA webpage will be updated as soon as more information on these apprenticeship schemes becomes available.
For apprenticeships linked to professional statutory registration, you should find out from individual HEIs if your qualifications meet entry criteria.
---
Start by having a discussion with your line manager explaining how you believe undertaking an apprenticeship will support you to bring:
additional skills to the service
benefits to patients
benefits to your service
Seek their approval and support to undertake an apprenticeship
---
What are the benefits of a degree apprenticeship for an employer?
attract and retain top talent
demonstrate your commitment to staff investment
enhance and develop your workforce
fill higher-level skill gaps
grow your business
improve business performance
increase productivity
receive government funding and use your levy payments to pay for course fees.
---
Choosing apprentices
Your apprentices can be existing team members or new recruits. The choice is yours.
You must employ the apprentice for a minimum of 30 hours a week, and you are expected to provide support and guidance to your apprentice whilst paying them an appropriate training salary throughout the duration of their study. Starting salaries vary depending on the sector and individual levels of experience.
---
How much do they cost and what funding is available?
If you're an employer who pays the apprenticeship levy with bills over £3m training costs will be covered by the levy funds in your digital account.
Non-levy payers have access to the co-investment model with government funding available for up to 95% of the cost.
Find out more about government funding here
Interested employers can visit the government website for information on how to register.
HEIs and employers in England who want to learn more about the roles required to deliver apprenticeships can read BDA's recently published guidance: BDA guidance for employers and higher education institutes on the dietetic degree apprenticeship.
---
Other useful links:
England apprenticeship standards can be searched here.
In England you can search for apprenticeship providers in your area at Health Apprenticeship Standards Online search for a course then search for a local provider.
In Wales you can search for a centre here.
In Scotland you can search the apprenticeships.scot webpages to find educational and apprenticeship provider.