Meet Your SENR Board
Board representation is made up of highly respected members of the profession and key stakeholders from the four UK Institutes of Sport, academia, professional sport, and private practice. All Board members demonstrate a strong commitment to supporting evidence based practice and developing the current and future generations of Sport and Exercise Nutrition professionals.
Click on the profiles to find out more!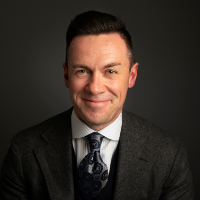 Alan is Executive Support Consultant to the SENR, providing assistance to the work of the SENR Board and helping to develop the wider mission and scope of the Register as a whole. He is also a company director, biomedical research scientist, and practicing sports nutritionist.
Alan is a graduate of Liverpool John Moores University, a post graduate of Leeds Beckett University, and a PhD graduate of Trinity College Dublin.