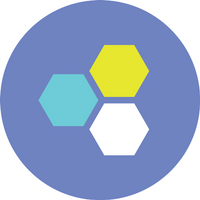 Research is the foundation of the dietetic profession, providing the evidence base our practice, education and policy work relies on. The Symposium provides dietitians, dietetic students and researchers an opportunity to showcase their research, highlight the ongoing development of dietetic practice, and be published in the BDA Journal Human Nutrition and Dietetics (JHND).
---
This year's Symposium will be held online on Wednesday 8 December 2021.
Abstract submission is now open for BDA Members, we invite non members to complete the interested form below and we will contact you when submissions are open to non members.
This year we have 11 research streams, full details below
BDA Members must be logged in to complete registration
Abstract submission closes on Monday 11 July
---
We believe most (if not all) of our members are currently undertaking research, whether they are in traditional research settings or in practice.
Research can be defined as 'the systematic investigation into and study of materials and sources in order to establish facts and reach new conclusions'
The symposium aims to:
Provide a forum for the presentation of research findings and methods in the field of nutrition and dietetics.
Foster collaboration between researchers within the dietetic profession.
Identify and share effective interventions and practice within the key topics of the symposium.
Stimulate an increase in the quantity and quality research in dietetics and nutrition.
Promote dietitians as leaders in the field of nutrition and dietetic research.
---
---
As a profession we are embracing research to a greater extent than ever, both as consumers of research to enhance our practice and as producers to answer questions. Dietitians are increasingly asking themselves: Why am I practising this way? What if I did this? What do my patients think about that? Come to the symposium and see some of the answers to questions dietitians are asking.

Judy Lawrence

Research Officer | British Dietetic Association
FAQs