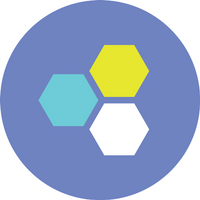 Research is the foundation of the dietetic profession, providing the evidence base our practice, education and policy work relies on. The Symposium provides Dietitians, dietetic students and researchers an opportunity to showcase their research, highlight the ongoing development of dietetic practice, and be published in the BDA Journal of Human Nutrition and Dietetics (JHND).
---
The 2023 Symposium will be held on Wednesday 6 December in Birmingham. Abstract submission is now closed. We will open bookings for co-author's and attendees in September.
**NEW** There are limited opportunities to submit your abstract to be presented as a recording during the day. You will not attend the day but you abstract will be presented with a voice over and published (Subject to your approval) in JHND.
Cost
BDA Member £60.00
Non Member £85.00
If your abstract is rejected your registration will be cancelled without charge.
Booking terms and conditions can be referred to here
Event sponsored by

---
We believe most (if not all) of our members are currently undertaking research, whether they are in traditional research settings or in practice.
Research can be defined as 'the systematic investigation into and study of materials and sources in order to establish facts and reach new conclusions'
The symposium aims to:
Provide a forum for the presentation of research findings and methods in the field of nutrition and dietetics.
Foster collaboration between researchers within the dietetic profession.
Identify and share effective interventions and practice within the key topics of the symposium.
Stimulate an increase in the quantity and quality of research in dietetics and nutrition.
Promote dietitians as leaders in the field of nutrition and dietetic research.
---
FAQs