Who we have worked with
Avon and Wiltshire NHS Mental Health Trust
Aldi
Better Together
British Dental Association
British Forces Broadcasting Service
BT
Business in the community
Essilor
House of Lords
Kingston Hospital NHS Trust
Mace

Mondelez
NICE
Pacific Life Re
Pladis
Powell engineering UK
Quorn
Rightway
Staffordshire and Stoke on Trent partnership NHS trust
Tui
University College London
Vinci Energies
---
Virtual workshop - mindful eating
Here's an example of the impact and outcomes of our mindful eating workshop. Mindful eating includes what we eat and also when, why, how quickly and how much.
Delivered for an organisation in the educational sector, more than 100 staff attended the first session (Delivered March 2021) and a poll was taken before and after showing the increase in the following statements:
I understand what mindful eating means increased from 45%-98%
I am aware of some mindful eating techniques which I could put into practice increased from 37%-98%
I feel confident using mindful eating techniques increased from 6%-79%

After the session 97% said they intended to put the techniques learned into practice.
I felt the mindful eating activity was a more complete experience - and more memerable. I ate my sandwhich and thought about the farmers growing the organic betroot and tomatoes.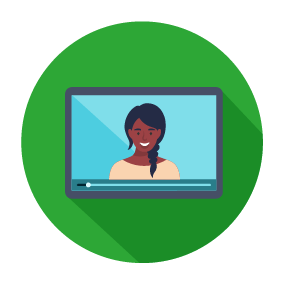 Our workshops are tailored to your needs, these can be delivered online or face-to-face. For more information on our introduction to mindful eating workshop, or to find what other topics we cover checkout out our Workshops and webinars.
---
Nutritional needs assesment - BITC NI
This case study looks at how Business in the Community Northern Ireland (BITC NI) has worked with an accredited BDA Work Ready dietitian to support the first steps of implementing a nutrition focused wellbeing programme for staff at its Belfast and Londonderry offices. Click below to read the full case study.
As part of this assessment, BITC NI received a Nutrition and Wellbeing report with recommendations to deliver key employee wellbeing goals over the next five years. This supports its overall aim to improve the health and wellbeing of employees and with a longer term focus on keeping employees healthy at work and delivering better business through positive leadership and commitment to health.
Overview
Business in the Community is a membership organisation for companies committed to doing business responsibly and working together on societal issues where they can make a real difference. It helps business transform and become more sustainable, for the benefit of the business itself and the community. With over 260 companies supported, one of the organisation's core campaigning themes is workplace health. As well as influencing and supporting its 260 member companies to be more responsible in this area, employee wellbeing is a key priority theme for BITC as an employer and as such, it recognises that it has a responsibility to provide a healthier workplace and support for staff to make healthier lifestyle choices.
Dietitians' Week in June 2016 focused on workplace health and BITC NI was approached to pilot the programme with the potential of sharing the benefits and outcomes with other businesses in Northern Ireland.
Employee characteristics
Currently there are 51 staff employed over two sites in Belfast and Londonderry. More than half are women with an approximate split of 65% full-time and 35%part-time posts. The majority of the work is office based with regular meetings within and outside the workplace. The company has focused on reducing sickness absenteeism with a target of 2%. This was exceeded in June 2016 with a reduction to 1.5%.
What they did and why
The BDA Work Ready dietitian undertook a nutritional needs assessment to understand more about how the company approaches the nutritional health of its employees. This included looking at the provision of food and drink in the workplace, the built environment, elements of support already provided by the company and the current health and wellbeing of their employees. In addition, two focus groups were held to gather views and opinions from staff to help shape the overall recommendations.
Key findings
All of the staff appreciated the value of what the organisation does to keep them healthy. They were able to recall initiatives such as health assessments, health insurance, annual flu jabs, good kitchen facilities and a place to eat, water fountains, Fruity Fridays, no sweet boxes or vending machines and opportunities to be active. In general, they felt that their workplace supported a healthier environment. There was however a sense that the current approach was somewhat 'stopstart' in nature and staff wanted new initiatives to be better incorporated within a clear strategic wellbeing plan that was distinct to the Workplace campaign initiatives offered to member companies.
Business in the Community's senior team recognise that there is a need to refocus and consider how best to address these issues, in particular, linking it to corporate responsibility and the reporting mechanisms for this. As such, there is a need to create a formal structure for health and wellbeing which will link directly to the senior leadership team and BITC's overall Corporate Responsibility policy.
Recommendations
Multi-level intervention programmes are more effective in promoting healthy behaviour. Coordinated activities which focus on the individual, organisation and other levels such as social responsibility to the community are effective to make change.
The key recommendations offered to BITC NI focus on this approach with a realistic implementation over a five year period. Each of the recommendations below are provided in more detail as part of the company's nutritional report.
Individual
Provide more employee nutrition information sessions with topics that have been specifically requested by staff.
Make available nutrition and health promotion leaflets in communal office areas.
Offer improved solutions to staff for the availability of preparing and purchasing healthy breakfast and lunch options.
Identify and provide training of Workplace Champions to plan and implement health and wellbeing programmes.
Consider One-to-one dietetic consultation based on readiness to change interventions.
Organisational
Health and nutrition to be incorporated in all company policies appropriately with a dedicated Health and Wellbeing section in the overall CR policy.
Develop a Hospitality policy.
Look at promoting active travel to and within work.
Integrate lifestyle messages into meetings where relevant.
Other levels
Facilitate a peer support group with other companies who have a Workplace Champion.
Explore the use of corporate social responsibility for potential partnership projects which focus on food, skills or education around healthy eating.
Extend nutrition information sessions to family members.
Monitoring and Evaluation
Whilst there has been an employee health and wellbeing questionnaire, it has been recommended that this is updated with an aim to gather a baseline this year which will be repeated at the end of year two and year five to monitor overall progress.
Outcomes and successes
The BDA Work Ready Dietitian has delivered an Eat Well Feel Well nutrition session in both offices which was well received and evaluated. This is the start of embedding enhanced nutritional awareness into the workplace.
The Eat Well Feel Well session was well received and evaluated. Since then, a number of initiatives have been implemented which have focused on nutrition and health and wellbeing. This has included a new healthy lunch delivery service; a mind-set and motivation session for staff with a focus on healthy lifestyle choices and nutrition; new gym membership being explored in the North-West office and boxing club sessions re-introduced in Belfast; the introduction of a stand-up meeting table and a yo-yo desk, as well as an Activity Works programme aimed at increasing physical activity during working hours. At a recent business conference, fruit and water were provided throughout the day and the organisation has supported its current Charity of the Year with staff delivering a healthy Cook-in fundraiser which included sharing recipes and cooking tips.
We are 100% committed to the health and wellbeing of our team members because we know it is good for them as individuals and it is good for our business. To demonstrate this commitment, we run a number of health and wellbeing initiatives. We feel that the Work Ready programme will strengthen this commitment and give it more structure to ensure that we are focusing on the right areas.

Patricia O'Rourke, Operations Director at Business in the Community