We work with journalists at all major outlets to answer nutrition questions with sound advice based on the latest evidence. Find out where we have been in the media lately.
Most recent coverage:
15 May: Priya Tew gave advice about which plant-based alternatives you should choose in the Guardian.
14 May: BDA London Branch Chair Sophie Medlin discussed healthy eating at every life stage in the Guardian.
14 May: Also in the Guardian, Clare Thornton-Wood and BDA Honorary President Dr Giles Yeo discussed calories.
14 May: Dr Duane Mellor discussed plant-based milks in the Guardian.
14 May: Kirsten Jackson discussed salmonella with TalkTV's Trisha Goddard, following the news of a salmonella outbreak among certain chicken products in supermarkets and coffee shops.
10 May: Dr Duane Mellor spoke to the Metro about a study linking the Mediterranean diet to reduced risk of pre-eclampsia.
10 May: Duane also discussed research into coffee and cholesterol in The Times and the Telegraph.
10 May: Priya Tew shared how low-histamine foods can help battle hay fever symptoms on Wales Online.
9 May: Clare Thornton-Wood appeared on the first episode of the new series of Channel 4's Food Unwrapped to talk about why we crave crisps.
9 May: Helen Bond advised that just because a food is plant-based, doesn't necessarily mean it's a healthy option, for the Telegraph.
9 May: Dr Megan Rossi spoke to Healthy Food Guide about ways to improve gut health.
9 May: Megan also appeared on the Mail Online to discuss gut health, and how her life has shaped her journey to becoming a nutrition expert.
9 May: Nichola Ludlam-Raine discussed the 80/20 diet in Bella.
7 May: Ursula Arens shared tips to encourage children to eat fruit in the Express & Star.
6 May: Dr Duane Mellor discussed a study linking dairy intake to cancer in The Sun.
5 May: Nichola Ludlam-Raine discussed rapid weight loss and dieting in a BBC News article after Kim Kardashian claimed she lost 16lbs in three weeks ahead of the Met Gala.
5 May: Marcela Fiuza shared how food can affect symptoms of menopause with Irish News.
5 May: Dr Duane Mellor gave his expert input into the Mail Online's story about vegan diets and weight loss.
4 May: Dr Frankie Phillips appeared on Vanessa Feltz's BBC Radio London show to discuss the World Health Organization's report into obesity.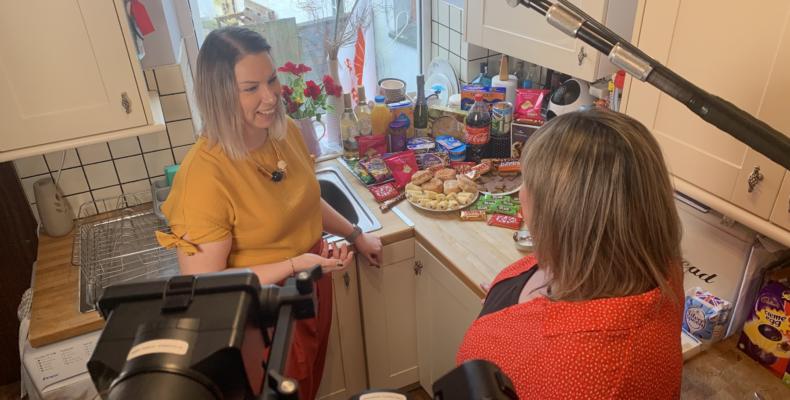 Here are some examples of the types of topics our dietitians cover: