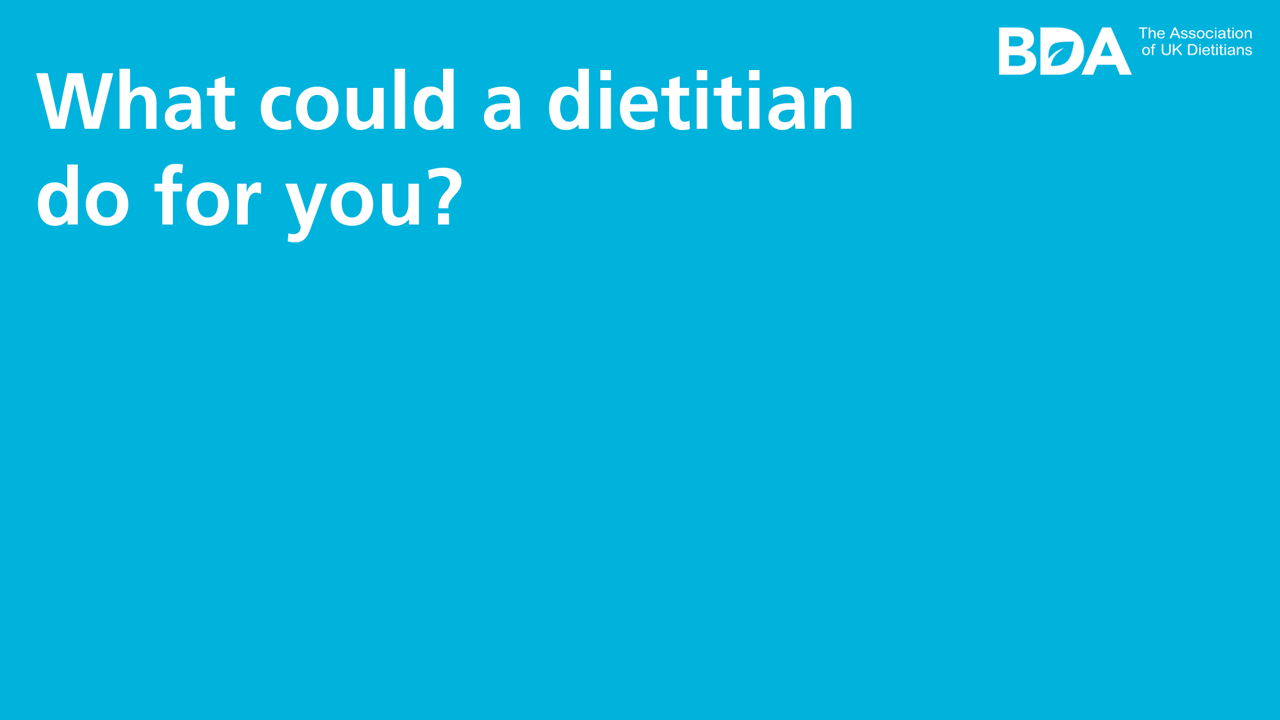 Dietitians are the only qualified and regulated health professionals with the Health Care Professions Councils (HCPC) that assess, diagnose and treat dietary and nutritional problems at an individual and wider public-health level.
We use the most up-to-date public health and scientific research on food, health and disease and translate this into practical guidance to enable you to make appropriate lifestyle and food choices.
Reasons to see a dietitian
We can help you with the following:
You or someone you are caring for needs to regain weight following a spell of ill-health or as the result of a medical condition.
You are wanting or needing to lose weight in a safe and sensible way.
You are experiencing symptoms of a food allergy or intolerance.
You are having problems feeding your baby or child.
You suffer with digestive problems or coeliac disease.
You have been diagnosed with a medical condition, such as diabetes, high blood pressure, cardiovascular disease
When you visit your GP practice tell the receptionist you would like to see your dietitian.
---
Food Facts
Our Food Fact Sheets are written by dietitians to help you learn the best ways to eat and drink to keep your body fit and healthy.

The BDA Food Facts sheets are free for you to read, download and print for your own reference. They must not be copied to other websites: please link to this site to ensure your readers see the latest version.