This award is to recognise outstanding achievements in integrating technology into dietetic practice. Technology can enhance dietetic practice, and service user experience. Such quality improvement initiatives can improve both clinical outcomes and efficiency.
Therefore, we actively recommend members of the BDA to be innovative and explore avenues for quality improvement through the use of technology. This award is to acknowledge and celebrate successful digital innovations, and encourage sharing of best practice.
Entry Criteria
This award is open for applications. To apply for Digital Innovation of the Year Award:
The lead person applying for the award must be a full member of the British Dietetic Association
Have fully implemented your digital quality improvement initiative
Past winners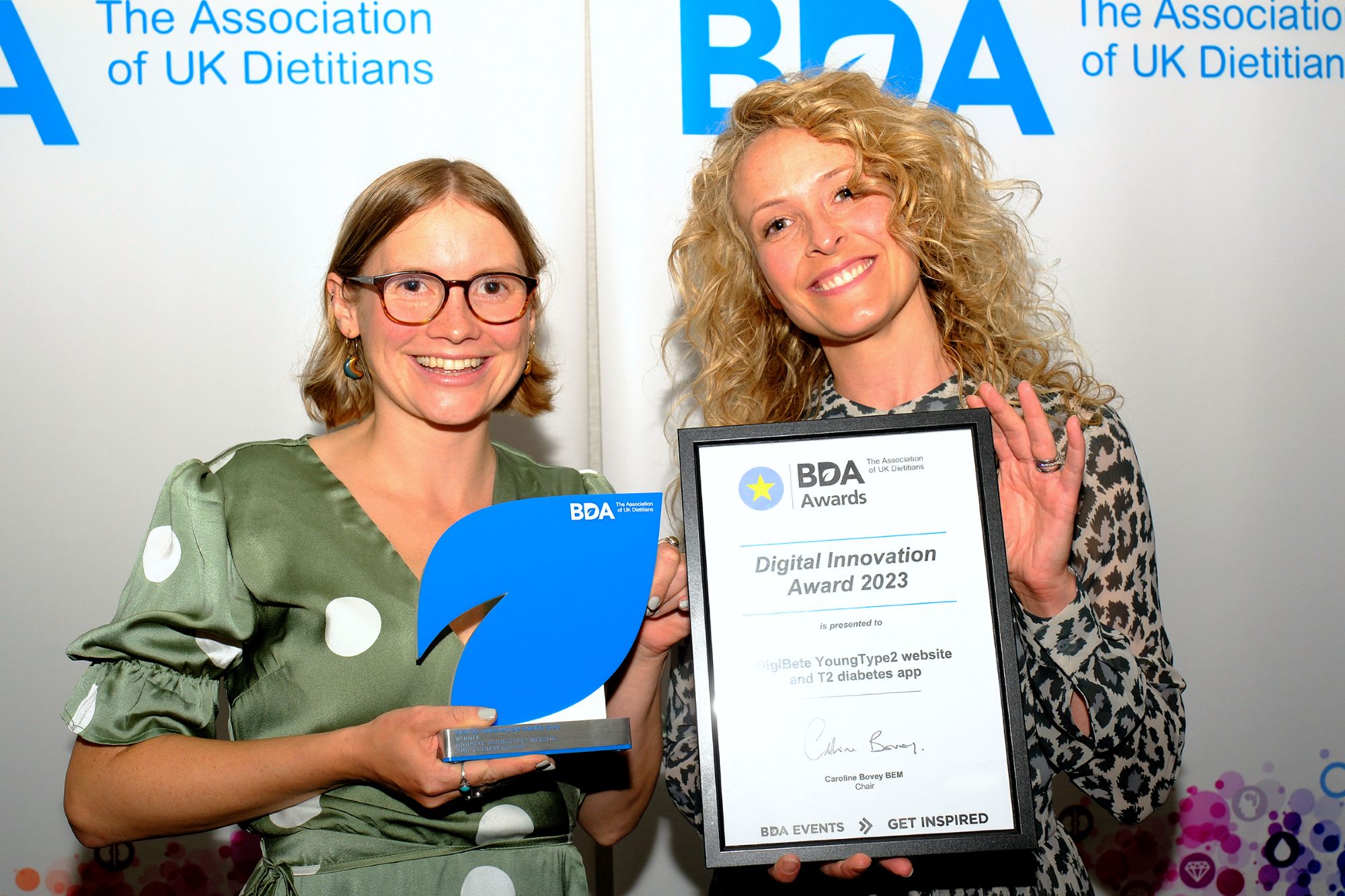 This project between DigiBete CIC, NHS Healthcare professionals and service users is an example of a collaboration to benefit young people living with T2 diabetes. A digital innovation to complement routine dietetic care.
Submitted by Kate Brennan, Specialist Paediatric Dietitian, Leeds CYP Diabetes Team, Leeds Children's Hospital
2023 - DigiBete YoungType2 website and T2 diabetes app
2022 - Dietitians are Digital - NHS Greater Glasgow and Clyde (NHS GGC)
2021 - Implementing a Digital Healthy Weight and Type 2 Diabetes Prevention and Management Service in Argyll and Bute HSCP (Submitted by Jessica May Fletcher and Jackie Barron)
2020 - Professor Kevin Whelan & Miranda Lomer for FODMAP by FM
---
Apply to be a digital innovator