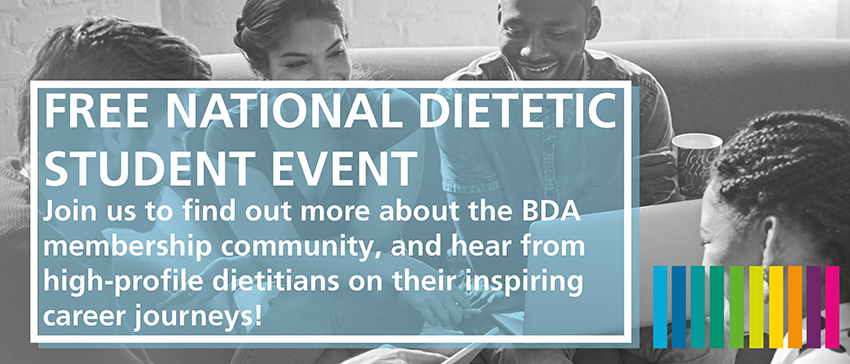 Our usual Annual visits to meet and speak with dietetic students at your universities aren't possible this year due to the Covid-19 pandemic, so instead we are bringing you a choice of 5 dates to attend one of our National Webinar Events.
The BDA invites you to attend our national event for dietetic students where you will join fellow dietetic students studying across the UK in finding out more about the BDA student membership community, how our membership can support your studies, clinical placement and provide you with opportunities to volunteer, learn and give you a head start, adding to your CV.
You'll also hear from a range of high-profile dietitians who will outline their exciting careers in industry, clinical, media and research and their journey from dietetic student to where they are now. They'll provide useful tips and insights, and answer any questions you have to support you in your future career pathway.
Guest Speakers
Dr Megan Whelan - Registered Dietitian, Work Ready Steering Group, BDA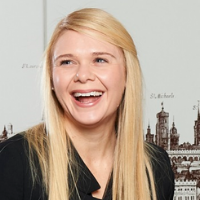 Dr Megan Whelan is a Registered Dietitian with a PhD in the area of public health from the Faculty of Medicine at The University of Queensland, Australia. Megan is a BDA Work Ready accredited Dietitian, a member of the Work Ready Steering Committee, and an honorary researcher at King's College London helping to inform the evidence base for workplace nutrition interventions in the UK.
Alongside this, Megan also leads the development, implementation, and evaluation of an intervention to facilitate improved employee health behaviours in a global company through a multi-component workplace intervention focusing on healthy eating, physical activity, sedentary behaviour, and emotional wellbeing.
Book to attend
Book onto this FREE event today!