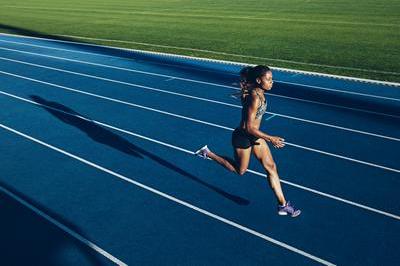 Specialist area:
Sports nutrition
What sports dietitians help with:
Specialist sports dietitians can use nutrition to help you train, compete, and recover as an athlete. There is a lot of scientific evidence to show that nutrition enhances sporting performance at all levels.
Who do sports dietitians help?
Sports dietitians work with athletes in a wide range of different sports. This includes team and individual sports (like football, netball, cycling, marathon running and rowing). A sports dietitian is a valued member of the sports team.
How do sports dietitians work?
Athletes often have very busy lifestyles. Sports dietitians help athletes develop strategies to eat well. This supports their training, performance, refuelling and recovery after injury.
They help athletes to make informed and healthy choices about the food they eat. They also give impartial advice about any sports supplements an athlete may want or need.
Uniquely, sports dietitians can also take account of any medical conditions the athlete may have e.g. diabetes or coeliac disease.
Where do sports dietitians work?
Many sports dietitians work for professional sports teams. You can also hire a sports dietitian privately to help you achieve a personal best at a marathon or a charity rowing challenge.
Further info: