Teaching staff and education professionals report (Ofsted, 2019) high rates of work related stress, depression and anxiety in the UK. Furthermore, there is also research (Jakubowski & Dominik, 2021 ) to suggest that during COVID, teachers' well-being may have worsened. In lockdown teachers suffered with stress (Etxebarria et al, 2021) to adapt to online classes and increased workload.
For this reason, BDA Work Ready wants to focus on supporting key workers in the education setting. A 12-week pilot program was initiated with a small primary school who were severely affected by Covid, further compounded by the passing of a colleague.
Work Ready dietitian Fareeha Anwar provided information for staff on how our food and drink choices can make us feel better. Staff were also offered a one-to-one session with the dietitian to discuss any personal issues relating to their nutritional wellbeing.
The programme was fully funded by PrecisionBiotics. A supplement from PrecisionBiotics - Zenflore® was also offered free to staff – alongside the programme.
The programme
The programme was offered to 50 staff of the school and included: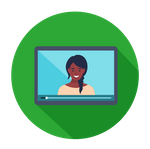 2 x 45-minute webinars. One on mindful eating and the other webinar focused on how food and drink choices influence mood.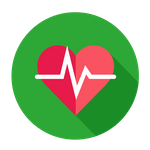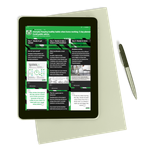 A wellbeing planner with various nutritional resources was made available for the staff to use for 12 months including recordings of the dietitian webinars which all staff across the setting can benefit from.
Key Findings
There was a consensus among the teachers and the school staff that conducting wellness programmes during school hours is helpful. Resources from BDA Work Ready were appreciated and made them feel more valued by the employer.
The 15-minute consultations also proved helpful for the staff; one of them explained how it really helped her with peri-menopausal symptoms by eating the right foods.
The focus on health was enjoyed by all and how food can have an impact on mood was also thought to be very interesting.
The programme resulted in the staff avoiding biscuits and opting for healthier snacks. There was a switch to fresh fruit, vegetables, nuts and participants stated they were now watching their intake of sugar and refined carbohydrates.
Recommendations
Our top 3 takeaways are:
Make available nutrition and health promotion leaflets in staff and teacher premises.
With extremely tight schedules, school staff participation in the programme can only be improved if specific times are allocated for health and wellbeing.
On-site workshops and consultations could result in improved engagement.
If you want to find out how we can help your staff, or if you're an organisation looking to partner with Work Ready on a future programme with key workers, please get in touch with us below
References:
Etxebarria, N., Santxo, N., Mondragon, N., & Santamaria, M. (2021) The Psychological State of Teachers During the COVID-19 Crisis: The Challenge of Returning to Face-to-Face Teaching. Frontiers in Psychology. Available at: https://www.frontiersin.org/articles/10.3389/fpsyg.2020.620718/full
Jakubowski, T., & Dominik, M. (2021) Teachers' mental health during the first two waves of the COVID-19 pandemic in Poland. Plos One. Available at: https://journals.plos.org/plosone/article?id=10.1371/journal.pone.0257252
Ofsted. (2019) Teacher well-being at work in schools and further education providers. Available at : https://assets.publishing.service.gov.uk/government/uploads/system/uploads/attachment_data/file/936253/Teacher_well-being_report_110719F.pdf