13 Oct 2022

A team from NHS Greater Glasgow and Clyde's Paediatric Dietetic Service donned their running shoes to raise almost £7,500 in memory of their colleague who sadly died from cancer.
Paediatric Dietitians Rebecca Ritchie, Laura McIntyre, Carla Young, Orlaith McGuinness, Cat Campbell, Fiona Woods, Kirsty Leighton, Sarah Bremner and Lorraine Cairns, Dietitian Rachel Mulcahy, Dietetic Support Worker Peri Wallach and Paediatric Pharmacist Shahad Abbas all completed a half marathon at the Great Scottish Run earlier this month.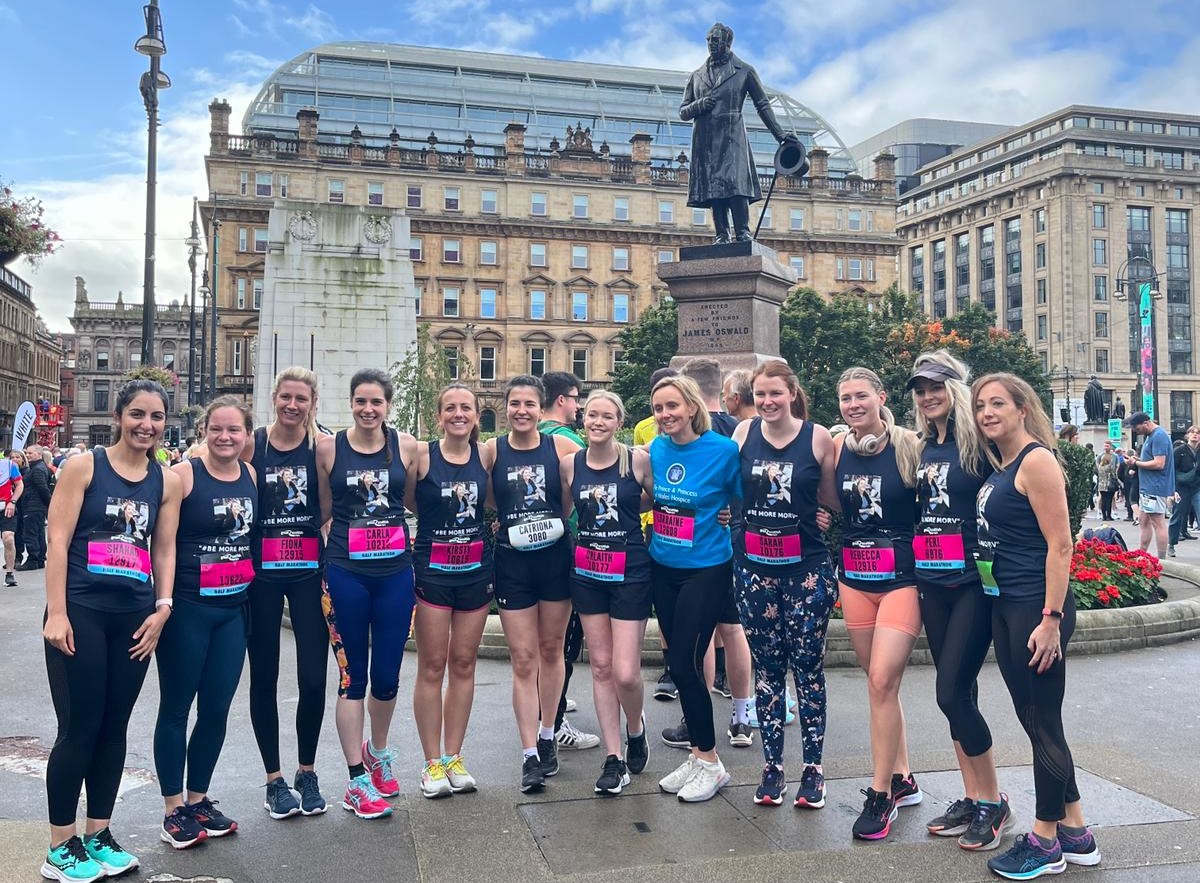 Lorraine Cairns also took part in the Scottish walking event the Kiltwalk in April, alongside fellow Paediatric Dietitians Tracey Cardigan and Rachel Mochrie. The trio completed the 22.6-mile walk, raising £2,487.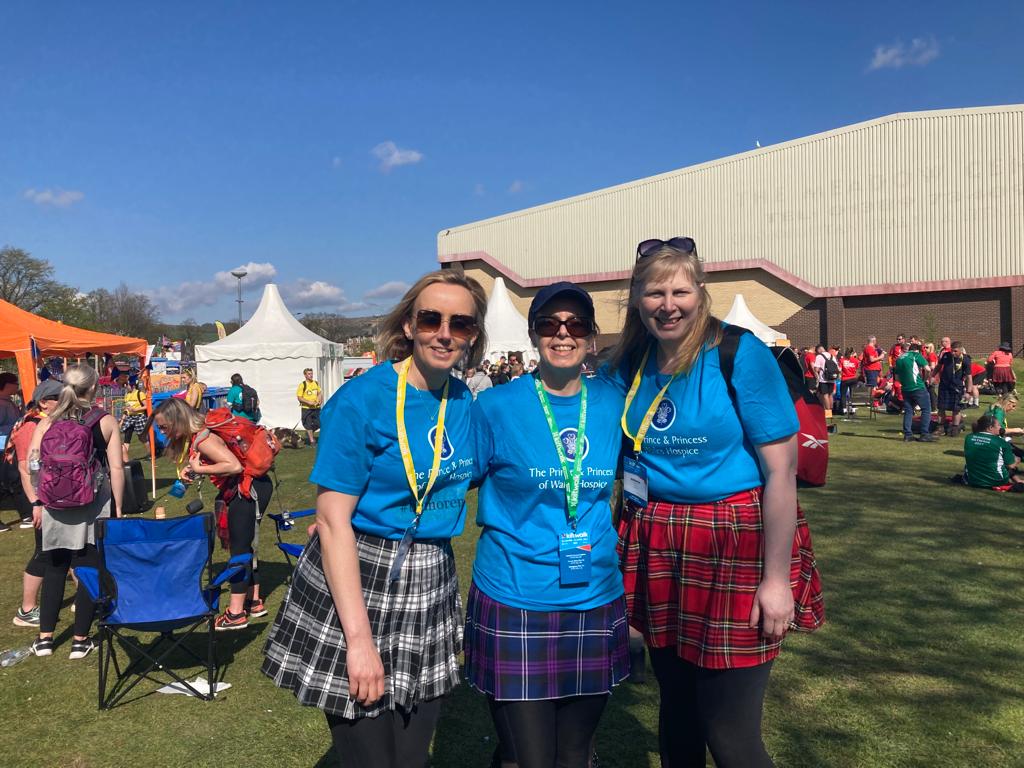 The team, who are all based at Royal Hospital for Children Glasgow, then set an initial £2,000 target for the half marathon, which has been smashed with the fundraising figure now at £4,870 (at time of writing) – meaning a total of £7,357 has been raised across the two events.
They took on the challenge following the tragic loss of colleague and BDA member Morven Pollock, who died aged just 43 last December following a short battle with cancer.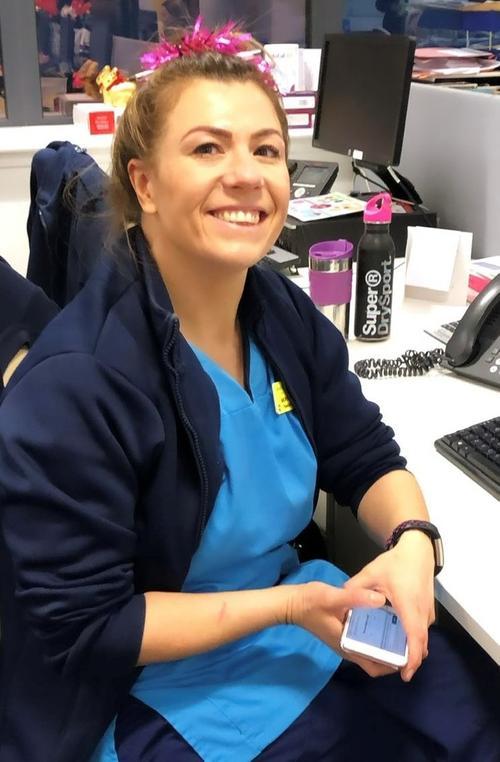 Laura McIntyre said: "The loss of Morven came as a real shock to all of us and we were heartbroken to lose our dear friend and colleague. We really wanted to get together and do something, not only to honour Morven, but to support the services that helped her in her final days and weeks.
"None of the team could be properly described as a runner but Morven was passionate about fitness and we couldn't think of a better challenge to do in her honour.
"She had a huge zest for life so we've adopted the mentality of #BeMoreMorv in our department.
"Doing both these challenges really helped bring us together as a department through a really difficult time and helped us remember Morven. Her family came down to the race to support us and it was so great to see them."
Many of the team hadn't previously run the 13.1-mile distance and found the event "challenging", but despite the difficulty of training, the team had a fantastic day.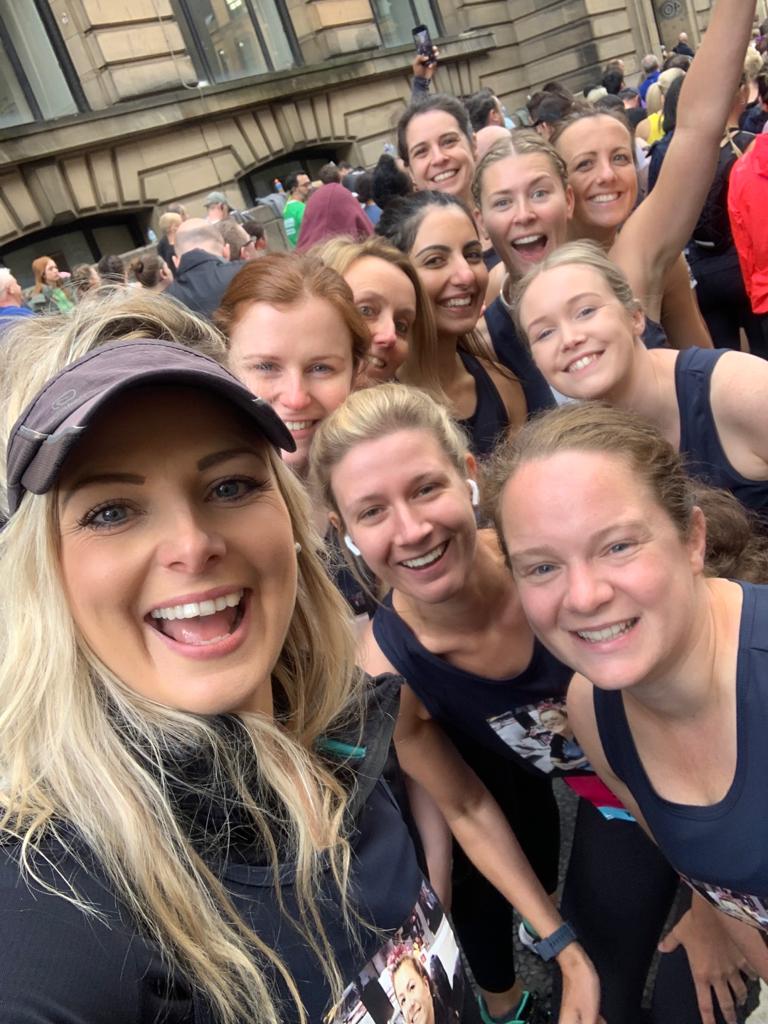 Laura said: "The training was tough. I was already running 5K on a regular basis but a half marathon was a huge step up.
"The day had the most amazing atmosphere and the sun even came out for us. The excitement at the start was high and the entertainment throughout the run was great. Doing it with my colleagues made it extra special."
Sarah Bremner said: "I found the training a real challenge. I was a complete novice runner and much prefer other forms of exercise if I am honest. It made a huge difference doing training runs with Lorraine though and I'm not sure I could have done it without her.
"I am really glad that I took part in the half marathon and the day was full of excitement and emotion. The adrenaline was high at the start and by the middle I was really enjoying it (to my surprise!) but I have to say that the last few miles were really tough. Seeing our cheerleading colleagues towards the end helped give me the boost I needed to get across the finish line."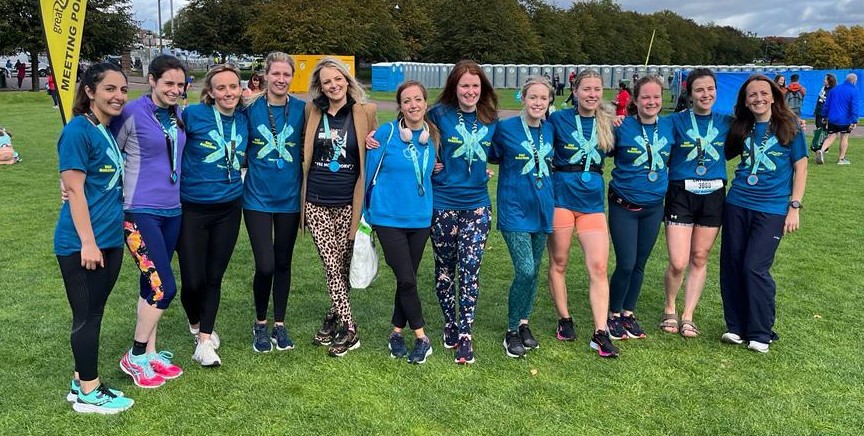 Carla Young added: "It's been many years since I've run, and I'd never tackled anything longer than a 10K. The time commitment was as big a challenge as the physical aspect. To my surprise, I did enjoy the training.
"It was a fantastic day, sharing the challenge with colleagues added to the excitement and atmosphere. I found the run really challenging - from halfway I had to dig deep, but the motivation of doing it in memory of Morv, for two great charities, really helped keep me going. I was so glad to see our colleagues near the end, cheering us on, that made me emotional but pushed me to finish. Everyone did so well."
The funds will be split between The Beatson Cancer Charity, where Morven received her treatment, and The Prince and Princess of Wales Hospice in Glasgow who provided fantastic care of Morven and supported her family and friends in her final days.
If you'd like to donate to the fundraiser, you can do so here.