18 May 2022

The BDA are delighted to announce the appointment of Liz Stockley as new CEO, who will join us in the summer, as current CEO Andy Burman moves on after 19 years leading the Association.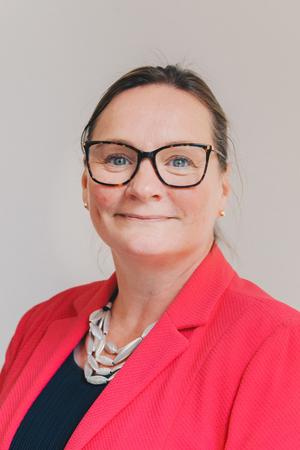 Liz joins the BDA with over 10 years of senior executive experience in health, having most recently been CEO of General Practice New Zealand (GPNZ) and prior to that CEO of a regional Primary Health Organisation (Health Hawke's Bay). As CEO of GPNZ Liz was focused on raising the profile of organised primary care at a national level in New Zealand, health equality, and improved population outcomes. Liz also managed the primary care caucus for national contract negotiations in support of primary care.
Liz was impressed with the BDA's vision and values, and looks forward to continuing the current delivery of ambitious strategic priorities to improve the health of the UK population. She was pleased to hear of our highly engaged membership base, volunteer network, supportive partners and stakeholders, and high-performing staff and Board of Directors, and looks forward to meeting members at our Annual Awards dinner which she will attend in person on 5 July.
Liz is a Chartered member of the NZ Institute of Directors and has an MBA from Massey University. Outside of work Liz and her husband enjoy walking and exploring new places, and after 19 years in New Zealand, Liz has moved home to the UK with her husband and two teenage daughters to be closer to family.
Speaking about the appointment, BDA Chairman Caroline Bovey said: "Myself and the interview panel were highly impressed with Liz's extensive experience, people-centred approach, and vision for taking the BDA forwards. We believe she will be an excellent fit to lead the organisation through our current exciting period of growth and beyond, and we are looking forward to working with her, and introducing her to our valued members, volunteers, and committees."
Current CEO Andy Burman said: "After 19 years I am delighted to be leaving the BDA in such great shape, but I am also truly pleased we have found a successor like Liz. I am sure her CEO experience, her knowledge of the health sector and her down to earth approach will ensure there is a great synergy between her, our members, our staff and all our partners."
Like most organisations, the BDA has a clear vision of what we want to achieve over the next few years and this is set out in our Strategic Plan 2021-24.
Our vision is to improve the health of the UK population by protecting and improving health and care services; developing health and social care nutrition policy; improving the impact of dietetics; and promoting positive discussion on food, nutrition, wellbeing and health.
Our strategic priorities – as set out in our strategic plan to 2024 – are to build a sustainable workforce; grow our membership community; increase our voice and visibility; and harness innovation and development. These priorities remain at the heart of our work with our partners, stakeholders and members.
Liz will join the BDA on 9 August where she will undertake a handover and shadow outgoing CEO Andy Burman over a three-week period as he outlines BDA priorities and strategic aims, and ensures continuity whilst sharing experience, insights and knowledge of the Association he has gleaned over an impressive 19 years.
If you are a journalist looking for a quote or comment, please contact our press office: pr@bda.uk.com
If you are a partner or stakeholder of the BDA, and you'd like to discuss this further, please contact Andy Burman, CEO a.burman@bda.uk.com or Caroline Bovey, Chair chair@bda.uk.com