Specialist area: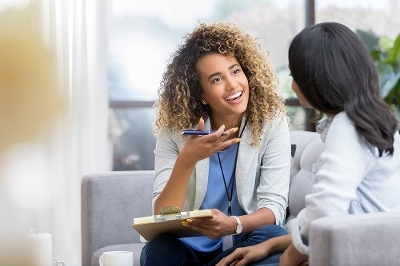 Freelance
What freelance dietitians help with:
Freelance dietitians work in many different settings and may be able to support you:
In private practice, with nutrition and diet advice to prevent or treat medical conditions. They may be employed by a private healthcare provider, or have their own business.

In companies they can provide you with expert nutrition advice. This can help with product development, marketing or staff health and wellbeing.

In the media, they can provide you with quotes or guidance around nutrition. They can also write as nutrition journalists or provide articles for your blog.
Who do freelance dietitians help?
Freelance dietitians can help anyone. They work in all areas of nutrition and dietetic practice. If you need paid support from a dietitian, a freelance dietitian can help.
How do freelance dietitians work?
Freelance dietitians work independently in different settings. Just like dietitians working in the NHS, freelance dietitians are registered with the Health and Care Professions Council.
"Dietitian" is a protected title. If you are looking for an expert in nutrition outside of the NHS, a dietitian is your best option. Dietitians are the only licensed professionals who can use nutrition and food to treat medical conditions.
Freelance Dietitians who are members of the BDA have access to a huge range of resources and networks to help them stay up to date with the latest evidence and best practice guidelines.
Where do freelance dietitians work?
Freelance dietitians can work anywhere including the NHS, private clinics, hospitals, sports clubs, businesses, TV, radio, magazines and newspapers. They also carry out consultations virtually, via phone/Skype.
Further info: