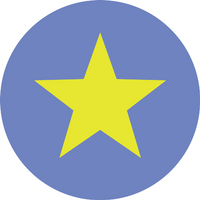 The British Dietetic Association Awards and prestigious Honours recognise the outstanding contributions individuals make in promoting the BDA and advancing dietetics. We bestow these annually to our members who do so much for us.
BDA Awards celebrate outstanding individuals within the dietetic profession. In 2019 a number of new awards were developed to recognise a fuller range of dietetic achievements.
The awards were presented at the awards ceremony on Tuesday 4 July 2023 in Birmingham. Check out our 2023 Awards Ceremony round-up here.
---
GET Awards
The General Education Trust Fund has a long history of supporting the science and practice of dietetics through the promotion of national awards which recognise the excellent work carried out by many BDA members, from publishing original research work, through to innovation in practice and educational resources. Awards include Rose Simmonds Award; Elizabeth Washington Award and Dame Barbara Clayton Award.
---
The following are awarded from our office to thank member volunteers who have made the most significant contribution to the way in which we represent our members and the profession.