28 Jun 2021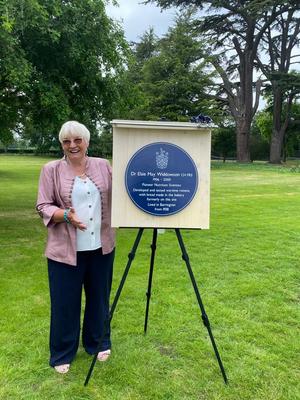 Pioneer nutrition scientist and dietitian Elsie Widdowson CH FRS has been honoured with a blue plaque.
Elsie worked in Cambridge and lived in Barrington from 1938 until her death in 2000. Among many other things, she created the first UK food composition tables, tested wartime rations and shaped the modern loaf.
Her blue plaque, from Cambridge, Past, Present and Future, was financed by the Nutrition Society, the British Dietetic Association, the British Nutrition Foundation and the Royal Society.
It was unveiled by Dr Margaret Ashwell OBE (Elsie's friend, colleague and biographer) in Barrington on 27 June 2021.
The plaque will be erected on the wall of the house adjoining the shop in Barrington, which used to be the village bakery and made the bread for Elsie's studies.
Dr Ashwell said: "Elsie's scientific genius was balanced by her overflowing human warmth and a genuine interest in people. Many of us are so lucky to have benefitted from both."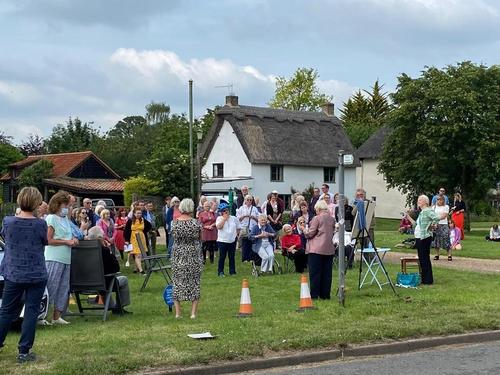 Andy Burman, Chief Executive of the BDA, said: "Elsie Widdowson was a pioneer in many respects. Her innovative (and some may now say reckless!) approach to furthering the science base around food included quite extreme challenges – both physical and dietary. Along with Dr Robert McCance she pushed the boundaries and very much saw herself as the ideal 'guinea pig' to test their theories.
"But we need to remember that, through her selfless dedication to science, our understanding of how a population could live with food rationing helped the country through the challenges of World War II. This blue plaque helps commemorate a life to whom we owe so much."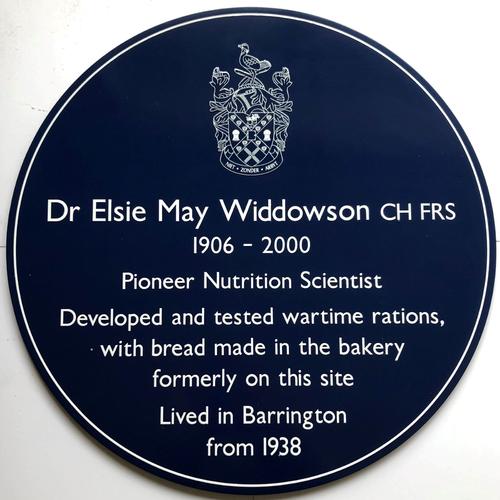 BDA Chair Caroline Bovey added: "Elsie Widdowson has long been a dominant figure for our association and profession. Her pioneering research set a tone for thoroughness and rigour at a time when scientists' understanding of the impact of nutrients and overall dietary quality on health was in its infancy.
"Elsie took a fearless approach to advance the science of nutrition, often putting her own wellbeing at risk. Elsie's memory is celebrated each year by the association through the delivery of our prestigious Elsie Widdowson Lecture and her blue plaque is a fitting - and long overdue - addition commemorating a heroic scientist."