05 Jun 2023

This week we're celebrating Dietitians Week and in this blog, we recognise the work of NHS Tayside Weight Management Services, who have developed their first-ever NHS Tayside bespoke educational support videos for their patients.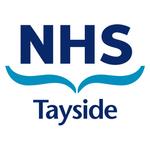 The films, which will be referred to patients, cover a variety of topics including how to eat out and socialise, how to make healthy choices, healthy behaviours, balanced meals, exercise, children's services and much more. The purpose of this project was ultimately to aid patients with their weight management intervention.
Gemma Strachan, Lead Physiotherapist for the service, who led on this project has worked closely with Jude Thain, a specialist dietitian, as well as the wider NHS Tayside Weight Management Team. They also worked with a local film company, The Underground Cinema Club, to produce the range of 18 films.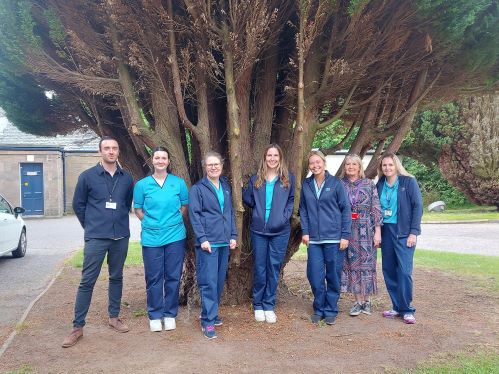 Pictured above is Gemma Strachan, Lead Physiotherapist (far right) and colleagues from the Tayside Weight Management Service
The NHS Tayside Weight Management Team took on new roles scripting, directing and acting in the films, demonstrating just how versatile the team are, which is fitting for this year's Dietitians Week theme, which is celebrating the diverse and versatile workforce.
Gemma said: "This whole experience from beginning to end has been both challenging and rewarding. This whole idea spiralled out of my wish to improve the professional look of my self-produced and edited activity films. I then started to consider the possibilities that could lie ahead and how this project had the potential to grow."
The vision was to produce films across all disciplines with the aim of supporting clinical practice across the wider service. This escalation in the project plan was exciting and something that the team are proud of.
Gemma added: "I want to thank the whole team for their support with this project, it would not have been possible without them. A special thanks has to go to Jude Thain, who provided endless support and who was instrumental in the completion of this project."
Jude said: "This has been a great opportunity to look at different ways of providing information to patients that come through our service. Sometimes it can feel like information overload for people and so to be able to create videos that are engaging and can be watched at times that suit people and however many times they want is a really great addition to our tool kit of resources.
"It also allows people to still access information despite perhaps having missed a programme session. We would hope in the future to be able to add more films to our collection and to use the learning from this process to get better at developing them. Dietitians and support workers are now also script writers, actors, producers, editors. The role of the dietitian and support staff keeps expanding and it is great to have been a part of it."
Gemma and the team came up with the idea in order to improve the accessibility of weight management resources by creating a variety of short educational films that patients can relate to. The short films have a variety of uses and aim to reduce the time that patients need to spend in attending in-person education sessions. They will also improve accessibility for those living in remote and rural areas or who struggle to attend in-person appointments as they are easily accessible online.
NHS Tayside Innovation is proud to have supported Gemma and her team by providing project support and advice.
To find out more about Tayside Weight Management Service visit their website.