22 Jun 2022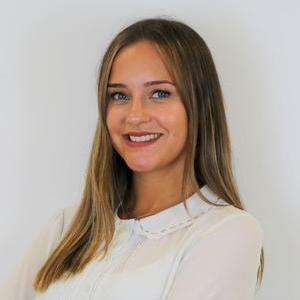 I'm Corrine Toyn and I currently work at Benecol as the Healthcare Professional Marketing Manager for the UK. In the spirit of Dietitians Week and the theme of showcasing different roles within the dietetic profession, I wanted to share some insight on my career journey so far and what it's like to be a Dietitian working in industry.
My career started at the University of Surrey, where I studied BSc Nutrition and Dietetics. I undertook various clinical placements and loved helping patients make steps towards a healthier lifestyle. I joined the BDA as a student member and regularly used the BDA Food Fact Sheets in my practice – I remember having a folder full of printed versions ready to give to patients which was extremely useful!
After graduating, I worked as an NHS Dietitian and enjoyed working across clinical areas such as nutrition support, cardiology, diabetes and oncology. However, I have always had a passion to positively improve the health of others through diet and championing evidence-based nutrition in food and beverage companies. Therefore this led me to consider a career in the food industry.
Fast forward four years, I have worked in medical nutrition, retail and more recently marketing. Within my role at Benecol, I am able to draw on my skills as a dietitian to effectively communicate with other healthcare professionals, deliver training to help upskill my colleagues in nutrition and translate scientific research to create educational and meaningful content that helps healthcare professionals to support their patients in lowering cholesterol.
A typical day for me could be:
8am Travel to work and catch up on the latest dietetic updates by reading Dietetics Today on route
9am Start my day by checking my emails and dealing with any urgent requests (with a flat white with oat drink in hand!)
10am Have a meeting with my team to catch up on what we're focusing on at the moment, provide an update on projects and whether there are any outstanding actions
11am Have a call with our creative agency about designing a new patient resource with information on lowering cholesterol
11.30am Finish writing a content brief for an upcoming webinar for GPs
12pm Lunch break - time for a walk
12.40pm Catch up on emails
1pm Have a call with the BDA partnerships team to discuss opportunities to support the dietetic profession as part of the Benecol corporate partnership
2pm Order furniture, materials and samples for a stand at an upcoming healthcare professional conference
3pm Grab a cup of tea and a snack
3.15pm Record a podcast to help educate colleagues on key nutrition topics
3.45pm Review Google Analytics and evaluate website engagement over the last week
4.30pm Write a blog for the consumer website
5.30pm Finish up for the day!
Dietetics is a truly vast profession with so many talented and multi-skilled individuals. I'm a firm believer that the learnings we gain as Dietitians can be transferred to any work setting, which is perhaps why I decided to follow a not-so-conventional, but fascinating, career in the food industry.
Find out more on the Benecol healthcare professional website and follow Benecol's new Twitter account @BenecolHCP.
This Dietitians Week, the BDA is encouraging all members to talk about their role, what they do and how they make a difference. Help us raise the voice and visibility of Dietitians to show the value and impact we make every day!
#WhatDietitiansDo #DW2022
Author

Corrine Toyn
UK Healthcare Professional Marketing Manager, Benecol