Public Health Specialist Group Committee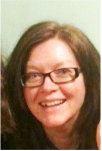 Chair
Linda Covery
Contact Linda: luckygut@btinternet.com
Linda is Lead Health Development Dietitian in the South Eastern Trust in Northern Ireland. Our small team uses a 'train the trainer' approach to build capacity among community tutors in nutrition education programmes, for example, the Cook it! programme, a weaning programme and Choose to Lose, a weight management programme. We also work across several topics and many settings including staff health, food budgeting, early years, prisons and older people.
---

Secretary
Sally Moore
Contact Sally SallyGMoore@hotmail.com
Sally has been registered as a dietitian since 2008 and worked in the food industry for a UK supermarket to guide consumer and food labelling initiatives. She moved to academia in 2013 teaching nutrition students whilst pursing her research interest by conducting a PhD in consumer comprehension of UK nutrition information. She works with local communities across Yorkshire, with the aim of helping consumers understand nutrition labels better. Sally also undertakes freelance research and commercial projects, lecturing part time across Universities in Leeds.
---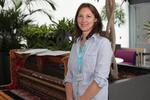 Treasurer
Nicki Sumpter, RD
I graduated from Leeds Beckett University in 2019 and currently work as a dietitian at York Hospital. I have a particular interest in bridging the gap between public health nutrition and clinical nutrition and reaching underserved communities to challenge health inequalities. I sit on the steering group committee for the BDA Primary Care project and am an advocate for the emerging 'expert generalist' dietitian.
I enjoy exploring innovative ways to deliver dietetics with efficiency and effectiveness.
Outside of dietetics, I enjoy experimenting in the kitchen with different cuisines and exploring the Yorkshire countryside with my family and dogs. I am also a novice allotmenter and last summer the York dietetic department benefitted from my glut of courgettes. This year, I'm going to try and grow my own loofahs - might need plenty of luck and good weather.
---
Other Committee Members


Ordinary Member
Tom Butler, RD
Tom is a senior lecturer in Nutrition and Dietetics at the University of Chester. Tom completed his PhD in 2012, examining the role of dietary fat and carbohydrate on cardiac functional and metabolic remodelling in response to hypertension and obesity. He is a HCPC registered dietitian and registered nutritionist with the Association of Nutrition. Tom is the lead for the BACPR diet working group and along with other dietitians, aims to improve the quality and amount of diet information delivered to those people progressing through cardiac rehab. Tom delivers group education sessions as part of Warrington's "Fit to Tackle" weight loss programme, as well as cardioprotective diet sessions as part of phase 4 cardiac rehab. He is a strong believer that advice around nutrition should be available for everyone, and should not just focus on recommending quinoa or organic ancient grains. Tom lives in Merseyside in a small town called Newton-Le-Willows, the birthplace of Rick Astley.
---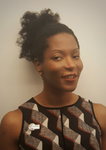 Ordinary Member (student) - Tosin Ogunbiyi
A dietetics student with interests in plant based diets, maternal and child health and international public health nutrition. Recently volunteered in local community kitchens and family health programmes.
---
Ordinary Member - UKPHR rep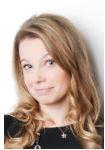 Melissa Little
Contact Melissa: melissa@foodtalk.org.uk
Melissa is the joint director of a community interest company called Foodtalk where she works to address public health needs of local communities using innovative and evidence based strategies. Her focus is on paediatrics, namely the prevention and treatment of childhood obesity, including early years and maternal nutrition strategies with a strong emphasis on ground-up approaches to health.
---

Ordinary Member - Nusrat Kausar
Nusrat is a specialist diabetes dietitian working in the NHS as well as Freelancing. She has recently obtained a PGCert in Sports and Exercise Nutrition. Where she hopes to work with athletes particularly with Type 1 diabetes and help them perform at their best.
After graduating from Leeds Metropolitan University in 2008, she worked at the Mid Yorkshire Hospitals NHS Trust. There, she worked as a general dietitian in the acute and community setting. For the last 6 years, she has worked at Leeds Teaching Hospitals NHS Trust, as a specialist dietitian. There, she worked in several specialties such as colorectal, HPB, Upper GI surgery, critical care and diabetes. This year, Nusrat has started working part-time for a community diabetes team in an NHS trust.
Nusrat is a proactive volunteer for the British Dietetic Association (BDA). She is the chair of the BDA Yorkshire Branch; winner of Branch of the Year 2019! She is also an ordinary member of the Public Health Specialist Group.
For the past five years, Nusrat has also volunteered with Diabetes UK as an events volunteer, on the Type 1 children's events. Despite being the senior dietitian, the children have somehow managed to soak her every event she's been to!
---
Ordinary Member - Avril Aslett-Bentley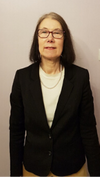 Consultant Registered Dietitian & Nutritionist (Public Health),
PHSG Committee Member.
Current professional roles: Freelance Public Health Dietitian, Nutritionist & Mentor; University Lecturer (Leeds Beckett University) and BDA Volunteer.
I am a Registered Dietitian & Nutritionist with much experience across a broad range of practice areas and settings within Nutrition & Dietetics, of which my main focus in more recent years has been mostly, but not exclusively, Public Health Nutrition, within Higher Education.