Public Health Specialist Group Committee
Chair

Sally Moore
Contact Sally SallyGMoore@hotmail.com
Sally has been registered as a dietitian since 2008 and she has worked extensively in the food industry, including leading the Nutrition Team for a large UK supermarket when she guided consumer health and food labelling initiatives. She moved partly to academia in 2013 teaching UG and PG nutrition students at Universities in Leeds, whilst pursing her PhD ressearch in consumer use of UK nutrition labels. She currently works at the University of Leeds, School of Food Science and Nutrition. Sally's work with the BDA and local communities across Yorkshire aims to help consumers understand nutrition labels and to improve public health nutrition. Sally also undertakes freelance research and commercial projects, including with the Food Industry.
Treasurer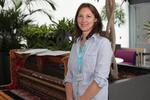 Nicki Sumpter, RD
I graduated from Leeds Beckett University in 2019 and currently work as a dietitian at York Hospital. I have a particular interest in bridging the gap between public health nutrition and clinical nutrition and reaching underserved communities to challenge health inequalities. I sit on the steering group committee for the BDA Primary Care project and am an advocate for the emerging 'expert generalist' dietitian.
I enjoy exploring innovative ways to deliver dietetics with efficiency and effectiveness.
Outside of dietetics, I enjoy experimenting in the kitchen with different cuisines and exploring the Yorkshire countryside with my family and dogs. I am also a novice allotmenter and last summer the York dietetic department benefitted from my glut of courgettes. This year, I'm going to try and grow my own loofahs - might need plenty of luck and good weather.
Secretary
Rachel Gibson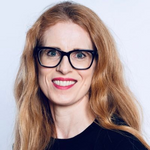 Dr Rachel Gibson is a UK Registered Dietitian and Lecturer in the Department of Nutrition Sciences at King's College London. Rachel completed her PhD at Imperial College London in Nutrition Epidemiology. Rachel's research focuses on i) understanding the influence of the work environment on dietary intake and associations with employee health and wellbeing and ii) advancing assessment of diet (eating patterns, diet quality) at a population level. Rachel is Module Lead for Public Health and Healthcare Systems taught on the BSc and MSc Dietetic Programme at King's.
Rachel is accredited by the British Dietetic Association Work Ready Programme to deliver corporate nutritional wellbeing programmes. Prior to training as a Dietitian, Rachel worked in business management across various industries including the food service sector.
Research Officer

Tom Butler, RD
Tom is a senior lecturer in Nutrition and Dietetics at the University of Chester. Tom completed his PhD in 2012, examining the role of dietary fat and carbohydrate on cardiac functional and metabolic remodelling in response to hypertension and obesity. He is a HCPC registered dietitian and registered nutritionist with the Association of Nutrition. Tom is the lead for the BACPR diet working group and along with other dietitians, aims to improve the quality and amount of diet information delivered to those people progressing through cardiac rehab. Tom delivers group education sessions as part of Warrington's "Fit to Tackle" weight loss programme, as well as cardioprotective diet sessions as part of phase 4 cardiac rehab. He is a strong believer that advice around nutrition should be available for everyone, and should not just focus on recommending quinoa or organic ancient grains. Tom lives in Merseyside in a small town called Newton-Le-Willows, the birthplace of Rick Astley.
Ordinary Member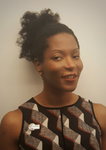 Tosin Ogunbiyi, Student Dietitian
A dietetics student with interests in plant based diets, maternal and child health and international public health nutrition. Recently volunteered in local community kitchens and family health programmes.
Ordinary Member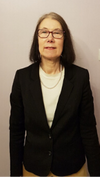 Avril Aslett-Bentley
Consultant Registered Dietitian & Nutritionist (Public Health)
Current professional roles: Freelance Public Health Dietitian, Nutritionist & Mentor; University Lecturer (Leeds Beckett University) and BDA Volunteer.
I am a Registered Dietitian & Nutritionist with much experience across a broad range of practice areas and settings within Nutrition & Dietetics, of which my main focus in more recent years has been mostly, but not exclusively, Public Health Nutrition, within Higher Education.
Ordinary Member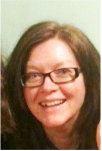 Linda Covery
Contact Linda: luckygut@btinternet.com
Linda is Lead Health Development Dietitian in the South Eastern Trust in Northern Ireland. Our small team uses a 'train the trainer' approach to build capacity among community tutors in nutrition education programmes, for example, the Cook it! programme, a weaning programme and Choose to Lose, a weight management programme. We also work across several topics and many settings including staff health, food budgeting, early years, prisons and older people.
Ordinary Member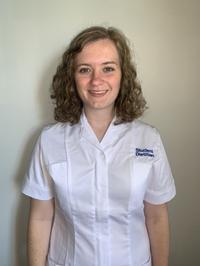 Olivia Lynan, Student Dietitian
Olivia is a second year student dietitian at Leeds Beckett University. She runs the social media pages for the Public Health Nutrition Specialist Group together with Tosin. Olivia recently founded, and is president of the "Leeds Beckett Foodie Society" which has the aim of bringing like-minded people together with a shared love of food. Outside of dietetics, Olivia likes going on runs and practicing yoga. She also enjoys sharing recipes & nutrition tips on her Instagram (livsdieteticjourney) and Twitter (@livsdietetics).
Web Editor
Laura Thomas, RD
Laura is the clinical lead dietitian for health Improvement for Hywel Dda University Healthboard in west Wales. She has worked as a dietitian since qualifying in 2007 in a variety of roles including gastroenterology, weight management and type 2 diabetes. Laura has a keen interest in maternal health, behaviour change and reducing the gap in health inequalities.