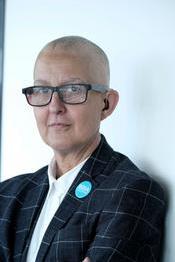 Caroline Bovey - BDA Chair
I qualified as a Dietitian in Cardiff, Wales in 2004 and have Master's Degree in Post Compulsory Education. I am currently a Professional Doctorate Candidate at Cardiff University. My research interests are in professional identity and professionalisation with a focus on developing individual and collective leadership for the profession. In 2016 I was awarded a BEM for Services to Equality in NHS Wales.
As an HCPC registered Dietitian, who has been practicing for 15 years, my practice has moved from an acute hospital setting, to a community rehabilitation hospital and more latterly currently a Public Health role leading a Welsh Government funded programme specialising in capacity building through training Health, Social Care and Third Sector professionals and volunteers.
I was elected to the role of BDA Chair for the period 2018-2020 and then appointed following application for a second term of office. My involvement with the Association started as a trade union rep shortly after qualifying. I subsequently took on the role of chair of the Wales Employment Relations Committee, obtained a seat on the Wales Board and then progressed to chairing that Board which made me a director on the Association Council (now Board of Directors). The role of Chair of the BDA also includes chairing the BDA GET (General and Education Trust), membership of the BDA Investigatory Committee, Chairing the JNCC (Joint Negotiating and Consultative Committee) and the HRC (Human Resources Committee) of the BDA. I joined the Selection Committee for its inaugural director recruitment round in 2019 and participated in Country Board chair selections in both 2019 and 2020. In addition to these formal commitments and amongst a list probably too bit to add here, the role of Chair is to provide leadership to the company, the office team, and members, and to ensure that senior staff deliver the strategic aims of the Association.
Throughout the course of my career I have been a strong advocate for the benefits of Professional Association membership and I hold a firm belief that the British Dietetic Association (BDA) is stronger as a result of an increasing and widening member engagement. As a member of the Selection Committee I look forward to helping the Association build for the future.
One of the most enjoyable elements of my role as Chair is the opportunity to meet and hear from and be inspired by the members. BDA members are so passionate about our profession and that comes through clearly when I speak with them. It is an honour to be the chair at this exciting time for the profession.
Twitter: @CarolineBoveyRD
---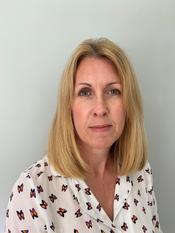 Alison Jowett - Director
I've been a Registered Dietitian since 1994, and had a range of clinical experiences including Neurosciences, Public Health, Paediatric and more recently Mental Health. My current role is a AHP manager in a larger mental health trust. This post has developed my leadership capabilities for both Dietetics and AHPs as a whole. I have enjoyed seeing the commonalities and differences of the professional groups - and how we can learn from each other and grow.
I have had a long standing involvement with the BDA, from Branches, groups and Council many years ago. I am really keen to see the BDA support Dietitians in whatever capacity they work in, to have a strong and credible voice in health improvement.
I am the Chair of the Investigatory and Disciplinary Committee, which oversees any potential occurrences of disrepute for the association. I also, also along with another Director, support the Professional Practice and Education Directorate.
Along with my fellow Directors, my aim is to ensure the viable success of the BDA whilst continually evolving to meet the future needs of our members. I have a strong interest in workforce planning and standards of practice .
In my current organisation we have a new CEO who models our positive values each and every day. Roisin [Fallon Williams] leads with compassion and integrity, is approachable and inclusive. It's rare to find that in such senior roles. Dietetically, one of my all -time inspirations was my very first manager and mentor Rick Wilson. He showed great passion for his work and was extremely well respected in the senior leadership team.
During my [short] term so far I have learnt so much - that I hope is not only helping the BDA and its members - but in my day job to!
Twitter: @JowettAlison
---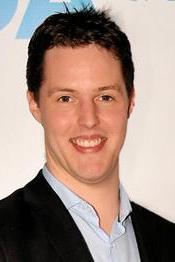 Brian Power - Director
I was born and raised in Ireland. I have ping ponged in my life between Ireland and the UK. After training in nutrition and dietetics at Robert Gordon University, a move to the University of Aberdeen for a PhD set the course for a career in research-based practice. I've had the fortune to practice dietetics at prestigious sites across the UK, including, Imperial College Healthcare NHS Trust, Guy's and St Thomas' NHS Foundation Trust, University College London Hospitals NHS Foundation Trust, University of Hertfordshire and UCL. Currently, in my academic and clinical roles, I contribute to research-based advances with a particular focus on understanding and supporting eating behaviour change. I am indebted to my family, hundreds of students and colleagues for their help and support along the way.
I have a passionate commitment to nurture the research and practice of dietetics. I wanted to be on the BDA Board of Director to engage in vigorous exchanges of comments and visions about how might respond to opportunities for growth.
I have a specific portfolio of activity relating to research, education and training of the profession. I am also a link between the Board of Directors and BDA branches.
The overarching aim of my role is to ensure that the BDA supports and develops a growing and innovative healthcare profession. It's a fun and exciting experience at an influential company.
Dietetically, Alastair Duncan is a truly remarkable dietitian by any measure, and I feel very fortunate to have had his teaching, and friendship from the beginning of my career. Non-dietetically, my fantastic wife, Demi. And more recently my newborn son, Taxiarchis. They both inspire me to think, "I can".
Twitter: @brianpowerRD
---
Dawne Ramage Bloodworth - Director
I am a keen gardener and dog lover and took early retirement from the NHS a few years ago to gain a better work life balance and have to time to continue with academic studies. So, delighted that I can now describe myself as a PhD researcher in Organisational Health & Wellbeing. I work part time with the Scottish Government Access Collaborative as Programme Advisory lead for 'Flying Finish' workforce policy developing a structured national system and infrastructure to support and enable meaningful career longevity within the NHS. I also run my own HR development and business psychology consultancy. I held various NHS Executive Director roles leading strategic development and change programmes, integrated health and social care, and in multidisciplinary health education and staff development.
I originally trained as a Dietitian and ultimately was Chief Dietitian in East Suffolk and active in the professional at regional and national level before moving mid career into general management in the NHS. I am now an HR development specialist and qualified in business psychology. The competencies and skills developed from my early training and my 'first' career as a Dietitian gave me a fantastic foundation to build my subsequent NHS career. When the opportunity to volunteer as a lay non-Executive on BDA Council arose, I was pleased to be considered and hopefully can contribute something back to the profession that enabled me to have a fulfilling career.
I'm a Lay non-Executive Director. As a non-Executive director my role is to contribute my views based on my expertise and experience to the activities of the Board to promote and support the BDA and the profession.
I'm inspired by Eleanor Roosevelt, Meg Wheatley, Wayne Dyer and Katrina Brown (sadly deceased, never forgotten and my Dietetic mentor and friend)
My work passion is building capacity in people and delivering effective working partnership relationships. My person passion is growth…literally as a gardener and figuratively.
---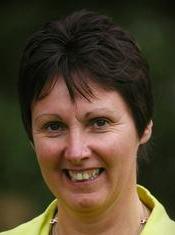 Elaine Buckley - Director
My name is Elaine Buckley, I have worked in higher education for over 23 years. My last role was Director of Academic Development and Diversity, where I led a team which supported the development of inclusive academic practice across Sheffield Hallam University. I qualified as a physiotherapist in 1981 and undertook several clinical roles, before studying for an MBA and moving into management. I had a number of senior leadership roles in the NHS including non-executive directorships in both acute and primary care settings. I have also served on the Health and Care Professions Council as a member and as Chair between July 2015 - 2018. I joined the British Dietetic Association, as a non-executive director in July 2019.
In my role as an educator and as Chair of the HCPC, I have enjoyed working with a broad range of health and social care professionals. The opportunity for non-members to join the BDA board was very attractive, as it provided an opportunity for me to bring my experience as a non-executive to an exciting and forward-looking professional association and work with a new team of people.
My role is a non-executive Director. As a member of the board my role is to provide scrutiny with respect to the governance of the organisation, but also to support executive colleagues in areas where I have skills and expertise. Along with fellow directors I will also act as an advocate for the dietetic profession and promote it when opportunities arise.
I have been fortunate to work with and for a number of inspirational colleagues over the years, each person has helped me develop a strong moral compass and sense of self-belief, which I have taken with me throughout my career. This experience has also encouraged me to support and coach other more junior colleagues, as I myself have moved into more senior roles.
I am very much enjoying working with colleagues at the BDA, meeting dietitians and learning more about the profession.
---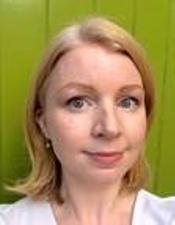 Gillian Farren - Director
I qualified in 1998 as a Dietitian in Dublin, Ireland, and I have a Master's Degree in Health Promotion. I have also completed further postgraduate studies in paediatrics, healthcare informatics and diabetes care. Since qualifying, and over the last two decades or so, I have specialised in inborn errors of metabolism, public health nutrition, specialist weight management and most recently in the field of neurology and acquired brain injury. I am currently an independent dietitian, having set up my own company about three years ago, following a very happy career in the NHS and previously in the Irish public healthcare equivalent, now called the HSE or Health Service Executive.

As for how I got to where I am, I can't entirely say I had a firm plan that led me here; my move from the NHS to independent work was mostly motivated by wanting more flexibility to meet the needs and challenges of our young and growing family, and I'm pleased that I have still been able to maintain links and to work closely with many of my NHS colleagues as an independent practitioner. I'll always be a firm fan of the NHS!
Prior to my move from Ireland to live in the U.K. in 2010, I enjoyed an active role in the Irish Nutrition and Dietetic Institute, holding officer roles on a number of special interest groups and also holding a position on the national dietetic registration application body, which reported directly to the Department of Health at that time. These roles, alongside being a regional community dietetic manager for three years prior to my move to the U.K., gave me both the skills and the confidence to seek out further leadership opportunities when I moved to the U.K.
Applying for the role of BDA Director in 2019 felt like a natural next step that I was very much ready for.
My specific director role is to support to both the communications function and the specialist groups and branches functions of the BDA.
I carry out my specific role by keeping close contact with key members of staff within the BDA office team, by ensuring that all issues and proposed developments brought to the Board of Directors pertaining to these functions are clearly and fairly represented and well understood by my fellow directors, and by responding to more complex issues as and when required by the BDA office team or by fellow BDA members.
My inspirations are Elsie Widdowson; anyone who can strive to ensure that an entire nation continue to be well-nourished at a time of great crisis such as World War II, going above and beyond in so many innovative ways to do so, deserves a lot more than a medal in my book!
My modern dietetic hero is a trickier choice… that said, my enduring respect for Dr Sharon Foley, who was my very first boss in 1998 and who gifted me with my first real appreciation for just how much of a difference dietitians might be able to make beyond the hospital setting, is most definitely worth a mention. Dr Foley and her evolving philosophy on healthcare is very much a guiding force in my everyday practice, and indeed in my world view, to this day.
Outside of dietetics, I draw daily inspiration from a good friend of mine, Maria Kidney, who I was lucky enough to meet through the Irish Girl Guides some two and a half decades ago. From early on, Maria always inspired me to adopt a "can do" mentality, often in the face of the most unlikely challenges! In 2000, following a mountain climbing holiday, Maria gave up her promising career as a software engineer and business analyst to start up a charity, now called Brighter Communities Worldwide, to support the communities she encountered on that first crucial trip to Kenya – communities, and especially young women, who were in dire need of the most basic healthcare, social support and community infrastructure. Since those early days, Maria's infectious enthusiasm and unwavering commitment has ensured that her charity work continues to grow like wildfire… there's just no stopping her! Maria, and the changes she continues to make, serves as a constant reminder to me that almost anything is possible, if we start small, stay focused, maintain our commitment, and never stop believing that we can make a difference.
When I first applied for the position of BDA director, I was more than a little terrified of the prospect, but also very excited! As it turned out, I needn't have been quite so terrified, as I received a warm welcome and plenty of training to skill me up for the task ahead, and I continue to enjoy ongoing support from the BDA office team and from my fellow directors.
I still suffer from "imposter syndrome" on a regular basis, but I've learned to see this as a positive, in its place: I have come to believe that when we question our worth, as long as we take a balanced view and ensure we add up all our assets as well as our shortcomings, seek feedback from trusted colleagues and friends, and have the capacity to put a plan in place to address the balance, then it can only be a good thing. As my dear dad says to me time and again: don't be afraid of a challenge…and never stop learning!
Twitter: @FarrenGillian
---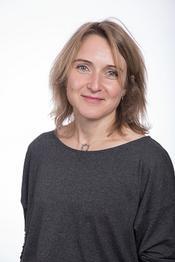 Kate Hall - Director
Having initially worked as a dietitian in different areas of the NHS, I made the move into industry, though still working as a dietitian, and gained experience in a variety of commercial roles before moving into External Affairs.
I'm very passionate about dietetics, which in itself is a broad subject, and I wanted to get a better understanding of how the BDA worked; I felt it important to get involved in future-proofing the profession and learning from others: there is a great mixture of individuals serving on the board, and everyone has a wide variety of experience, which makes for a good open constructive discussions during board meetings.
I am Chair of the Honours Committee and I have a supportive role with the English Board.
One of my objectives is to raise the profile of dietitians nationally; another is, like fellow Board members to represent the BDA, and a third is to act as the interface between the English Board and the BDA.
I am inspired by other dietitians, for their service and dedication to their roles, and for their vision for the profession.
I have found being on the Board of Directors to be an excellent experience – the opportunity to develop my non-dietetic skills, from leadership, to financial management, to organisational strategy, and all in just one meeting!
---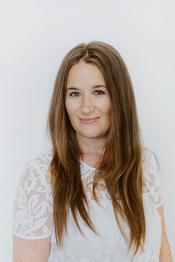 Kathryn Duff - Director
My career path started back in 2005 with a BSc (Hons) Human Nutrition with Diploma in Industrial Studies (DIS) at the University of Ulster in Coleraine, Northern Ireland. I thoroughly enjoyed my time on the course however this really firmed for me that my real desire was to pursue a career in Dietetics. Then in 2011 I successfully completed the MSc/ Postgraduate Diploma in Nutrition and Dietetics at the University of Chester. During this time I undertook the role as student representative on the BDA Board of Directors and gave me a real insight into the workings of our professional association.
Completing the course in Chester I started my career with Warrington and Halton NHS Foundation Trust. I thoroughly enjoyed my time here and where my career progression was really nurtured. I had a number of roles during my time spent working in the North West, initially within a rotational Band 5 post, from here I moved into Stroke services and finally where my passion lies as a General Dietitian based within a number of GP practices. This role really allowed for me to develop an array of skills and knowledge in a vast number of clinical conditions, spanning both adults and paediatrics. Originally from Northern Ireland I relocated back in June 2017 to undertake the role as a Prescribing Support Dietitian and it was during this time I reconnected my involvement with BDA.
In June 2018 I undertook the role as the Northern Ireland Constituency Council Member which involved both chairing the Northern Ireland Board whilst also as Director for the Association. I thoroughly enjoy my time in this role and it allowed for me to really promote and highlight the importance of the dietetic profession to many key stakeholders. My term of office finished in June 2020 however my desire to continue my work with the association continued and so I was successful in being appointed as the BDA Director for Northern Ireland. I really feel that this role gives me a key opportunity to link in with other Directors from across the U.K ., strengthening the voice of the Dietetic profession in relation to key messages of influence across the political arena.
In terms of who inspires me, that would have to be my manager while I worked in England, Dr Diane Whitfield. No task was too much, no question to 'silly' to ask, open to new ideas and forward thinking, a real advocate for embracing change in the way services are delivered to enhance patient care. I hope in some small way I aspire to be able to deliver a little of what she has achieved!
Twitter: @KathrynDuff2206
---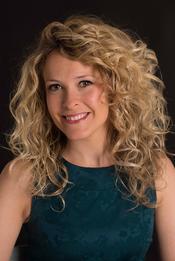 Lucy Diamond - Director
I'm Lucy Diamond, a Diabetes Specialist Dietitian and the Head of Clinical at Oviva, a digital dietetics provider for the NHS. After 'testing out' a variety of career pathways, including stockbroking, events organising and teaching dance, I embarked on my dietetics degree. I spent a decade in the NHS, mainly at King's College Hospital London, working my way through band 5, 6 and 7 roles, with the opportunity to specialise in Diabetes, and work as a DSD (Diabetes Specialist Dietitian) covering both paediatrics and adults.
I then went on to work at Oviva, in 2017, and developed their first remote and digitally enabled Diabetes Education Programme, which has now had over 15000 attendees, and I have recently being appointed as UK Head of Clinical there. In the past 4 years I have also juggled 2 maternity leaves, and freelance work, both clinical and media.
I applied to be a Director on the Board for the BDA as I have a passion for ensuring that dietitians as a trade are at the forefront of the evolving digitisation of services both in and outside of the NHS. I believe as dietitians we should celebrate our worth and show, through evidence based practice, that our skills are superior in providing patient care. I hope that in this role, focusing on Practice and Education, that I able to be a voice for dietitians in the area of digital dietetics, and ensure that as healthcare professionals we are not left behind.
It is an honour to sit on the board, and be part of a team that truly put members at the forefront of all discussions and decisions.
Twitter: @diamondietitian
---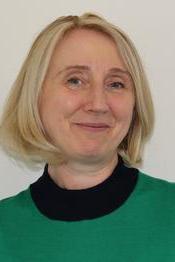 Penny Venables - Director
I am currently the joint Chief Executive of Birmingham Saint Mary's Hospice and John Taylor Hospice in Birmingham and have worked in the charity sector for the last four years. My role involves close working with the NHS and I am part of some of the main forums within the Sustainability and Transformation Partnership across Birmingham and Solihull leading on End of Life Care. Prior to joining the charity sector, I spent 33 years in the NHS with the last 15 years of my career as a board director. I came to Birmingham in 1979 and studied an undergraduate degree in Medieval English and History at Birmingham Univeristy, joining the NHS in a senior administrative role on graduating in 1983. I have since obtained a Diploma in Health Services Management and an MSc in Public Sector Management in 1992 from Aston University.
During my career in the NHS I have worked mainly in the Acute Hospital Sector including on the Liver Unit at the Queen Elizabeth Hospital and in theatres, Anaesthetics and ITU at Royal Wolverhampton Hospitals. I have served as a Director of Operations on the Board of Birmingham Women's Hospital and as Chief Operating Officer at Royal Wolverhampton Hospitals. My last two roles in the NHS were as Chief Executive at The Royal Orthopaedic Hospital and Chief Executive at Worcestershire Acute Hospitals, during which time I was involved in both major local service reconfiguration projects and national work programmes including sitting on the national spinal task force.
During my career I have always been passionate about clinical services and have had an interest in dietetics following close working with colleagues and also through personal family involvement with dietetic services. I was therefore delighted to have the opportunity to join the board of the BDA which I did in June of 2020. I am a lay director of the Association but hopefully can bring my experience of board working and strategic planning and leadership within the NHS to support the board in its work. I sit on the main BDA Board of Directors and also the Finance and Audit Committee.
I am looking forward to working with dietetic colleagues across the UK as part of my role on the board, learning more about the profession and supporting the valuable work that is done and the changes we will need to face as we move into the future.
---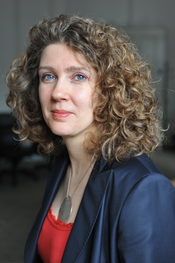 Samantha Peters - Honorary Treasurer
I am a management practitioner with some twenty years' experience in the health sector, working with organisations which represent the interests of professionals, patients and the public. During this time, I have worked with academics, scientists and professionals in diverse disciplines ranging from arthritis to optics. Most recently, I was Chief Executive and Registrar of the General Optical Council, the UK's regulator for optical professionals and businesses, from 2011 to 2017.
I have an MBA from Cass Business School, where I received a Tallow Chandlers Award for my research on the subject of blind or excessive trust and organisational failure. This investigated cases such as Harold Shipman. I am currently studying for a PhD at the University of Bath. My research considers the role that healthcare institutions play in promoting or inhibiting professionals' kindness, compassion and altruism towards patients.
My areas of interest include health policy, professional regulation and compassionate care. I am particularly passionate about wellbeing in the workplace. This is an interest I am pursuing as a trustee of the British Safety Council, which exists to ensure that no-one is injured or made ill through their work. I currently chair its newly established Working Well Together Committee which was set up to develop a programme of support for employers who want to improve employee wellbeing.
I was appointed to the BDA Board in 2019. As a lay director, I use my experience of leading organisations and my knowledge and expertise in management to contribute to the work of the Board, support the BDA more widely and promote the profession. In 2020, I took on the role of Honorary Treasurer. In this capacity, I chair the BDA's Finance Risk and Audit Committee, which supports the Board on financial matters.
I am inspired by a keen interest in social psychology and organisational behaviour, especially writers and thinkers who help us understand how problems arise within our institutions and societies, and what might prevent them.
What I enjoy most about working with the BDA is the opportunity to help promote a profession that makes such a valuable contribution to society, one which benefits us all.
Twitter: @SPeters1001