12 Feb 2023

Rowena Kelly – Student Representative, BDA South East Branch
It's Student Volunteering Week! To celebrate we are sharing a special series of blogs that showcase the difference our student members make to our Group and Branch network, as well as highlight our latest volunteering opportunities.
Rowena Kelly shares her student volunteering experience as part of the BDA South East Branch.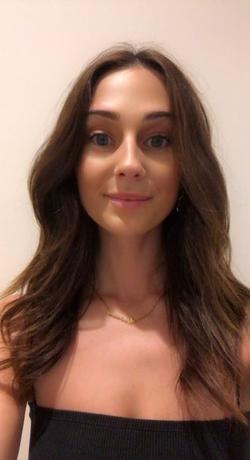 I am currently a first-year student at the University of Winchester studying BSc (Hons) Nutrition and Dietetics. When the opportunity arose to be a student representative for the BDA South East branch, I instantly wanted to be involved. This opportunity not only allows me to volunteer for my professional body, but I am also given the chance to develop my skills and create relationships with a range of dietetic professionals.
The process to volunteer couldn't have been easier. The application was simple, and I had constant communication. BDA's Volunteer Coordinator, Roy Bustin and Chair of the South East Branch, Natasha Guilford, have been incredible on my journey, giving me guidance and support in the short time I have been a part of the team. I am also very fortunate to work with incredible dietitians that are part of the South East Branch, whose knowledge and experience is outstanding. Additionally, I can record my volunteering hours through Vinspired, which recognises the hard work volunteers put in.
Although I am a new student representative, I already feel valued and involved. Joining in on the monthly meetings with the team, I have found them insightful and fun. Recently I have been working with Karyn Buckland, BDA South East Branch Treasurer, to produce and engage audiences across the branch's social media channels. This involves forward planning around webinars, symposiums, and diary planning around topics such as health events, such as Veganuary.
I am grateful to be given the opportunity to be part of a supporting and nurturing BDA branch team and look forward to representing students from across the South East.
Student Volunteering Week page
Author

Rowena Kelly