25 Jul 2023

Joseph Cox, Community Dietitian at Powys Teaching Health Board got a chance of a lifetime, this July, meeting Her Majesty Queen Camilla and even getting to talk to her about dietetics.
Following an invite to the First Minister's annual reception, Joseph joined three colleagues from the health board and 100 invited guests from the local community at the event in Brecon.
Joseph was picked to represent the board by Director of Therapies, Claire Madsen, after he was a Rising Star finalist at the 2023 Advancing Healthcare Awards.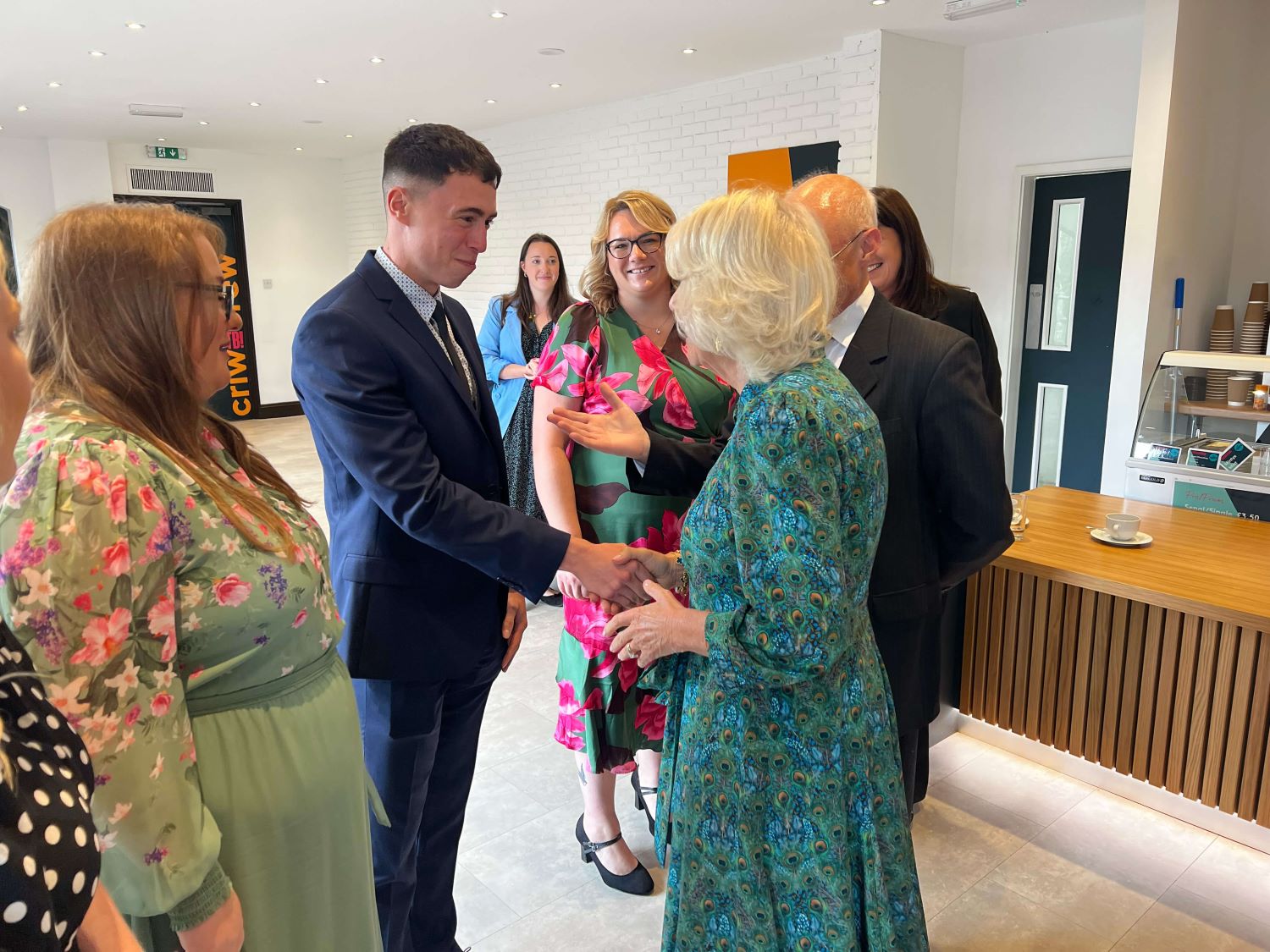 Joseph said, "It came about all of a sudden and when I heard there was going to be a royal visitor I thought oh my goodness. You don't ever expect you are going to be in that position!
"Despite a noisy room I did get to have a short conversation with Queen Camilla. I told her about my award and I was also glad to be able to talk to her about the world of dietetics and in particular type 2 diabetes. I was really proud to represent my profession and it was an honour to be asked to attend and meet her."
King Charles was also in attendance at the event.