10 Nov 2020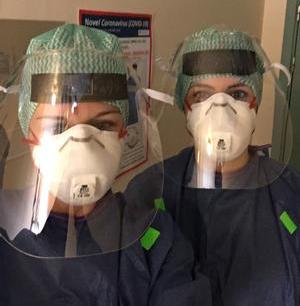 BDA CEO, Andy Burman, responds to the Daily Mail:
"I was appalled to see the Mail's claim, that "some dietitians, opticians and podiatrists have been twiddling thumbs for months" and that calling on government to give all NHS staff a well-deserved pay rise after many months fighting the coronavirus pandemic and years of pay freezes and real-terms pay cuts is "cynical" and "opportunistic".
"We categorically reject these assertions and call on the Mail to retract their 'story' until they better understand the vital work of dietitians in the pandemic as well as across health care.
"Dietitians have worked on the front line in the NHS throughout the pandemic, feeding COVID-19 patients on ventilators as they battled their virus, as well as becoming ill with COVID-19 themselves."
Learn more about how dietitians support COVID patients
"The chair of our Critical Care Dietetics Specialist Group, awarded an MBE for her services during the COVID pandemic, caught the virus and was hospitalised herself after serving on the wards at St George's Hospital, one of the busiest in the country during the first wave of the pandemic."
"Dietitians working outside of critical care have stepped up to cover other healthcare roles, such as supporting patients on dialysis and acting as health care assistants across the NHS.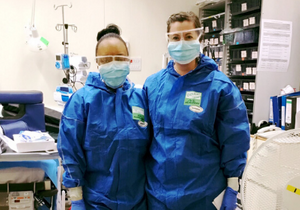 "The remainder of the dietetic NHS workforce have been hard at work maintaining the services that so many patients rely on, such as cancer support. They have worked hard to adapt and take their essential services online, so they could support people to treat and manage their conditions throughout the pandemic. The long team effects of 'Long COVID' are becoming clear and dietitians are integral to the rehabilitation of everyone who is struggling.
"Just like doctors, nurses and so many other health care professionals, our members carried on providing their services to patients even without appropriate PPE, social distancing or other equipment. At times, they told us they felt "like lambs to the slaughter", but continued to support their patients.
"Health care workers are nearing the end of a three-year pay deal. Along with our sister unions, we are urging the government to provide the funding for an early and significant pay rise for all NHS staff in recognition of their important contribution to our society as well as their vital role in fighting this pandemic. If we value all NHS staff into the future then we protect not only the health of the UK but we boost the economy."
Author

Andy Burman
Chief Executive, British Dietetic Association