10 Oct 2022

Christine Brown has been appointed as the new Chair of the BDA Scotland Board.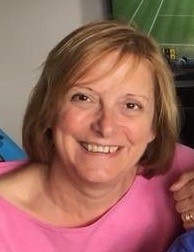 Her 42-year career as a Dietitian has seen her work in a range of specialisms including oncology, gastroenterology and renal, undertaking research with medical colleagues in the latter area. Christine has worked both nationally and locally and worked as a Clinical Lead for a number of years until retiring from practice earlier this year. This role involved developing services and working clinically with immediate teams.
She worked in hospitals across Glasgow including Stobhill and Glasgow Royal Infirmary before spending the last 20 years at University Hospital Wishaw, NHS Lanarkshire.
Great to attend the AHPF reception tonight at the Scottish Parliament as Chair of the BDA Scotland Board. Lovely to meet @BDALizStockley @maureenmDTahp @JoannaTeece @TracyMacInnes1 @clarkireland @karenahped @BDA_Scotland @ahpfscot @BDAEastScotland @BDAWOSBranch pic.twitter.com/wVQSAUrV8l

— Christine Brown (@christisam10) October 5, 2022
Christine said: "I've always loved Dietetics, particularly the acute setting.
"I decided to apply for the post because although I retired, I wasn't retiring just to do nothing. I do voluntary work now, including at Pancreatic Cancer UK. I can still contribute to dietetics and the wider community for the next three years. It was my enthusiasm for Dietetics that made me want to apply and make a contribution.
"During my tenure I would like to see more engagement of members, encourage more involvement with third-party organisations and work our higher education institutions (HEIs) on student training. I also intend to visit various Dietetic departments in the different health boards."
Christine will chair the first board meeting of her three-year tenure in November.
You can follow Christine on Twitter @christisam10.