03 Aug 2023

The British Dietetic Association (BDA) is a finalist at this year's Memcom Excellence Awards and the Association Excellence Awards, in no less than four categories!
These include…
Memcom Excellence Awards: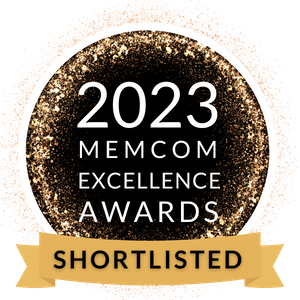 Best campaign on a shoestring – for Dietitians Week 2022
Association Excellence Awards:

Best association newsletter or magazine (circulation 6000-25000) – for Member's Monthly

Best learning/ professional development programme – for our practice-based learning resources

Best awareness campaign or advancement of a cause – for our New Year, New You? No Thank you! campaign
Liz Stockley, CEO of the BDA says: "Being a finalist at the Memcom and AEA Awards, which are the biggies for associations like ours, is a real win. It's recognition for the hard work that the staff team at the BDA puts in to create interesting and valuable campaigns and learning resources for our members. We're thrilled to have even been shortlisted and we can't wait to see what happens on the night. Cross your fingers for us!"
The Memcom Excellence Awards will be presented on 26 September and the Association Excellence Awards will be on the 3 November.