Join the CCSG as a student
Join us!
All student members of the BDA can join 2 specialist groups for free. These groups allow students to gain insight into specialist areas of Dietetics to support studies and future careers.
The CCSG is a great specialist group to consider joining as part of your student membership, here are a few reasons why!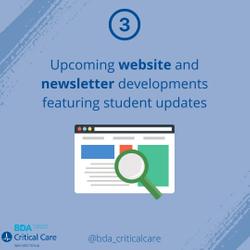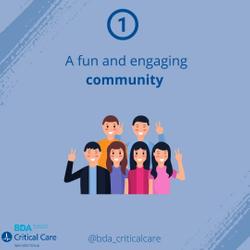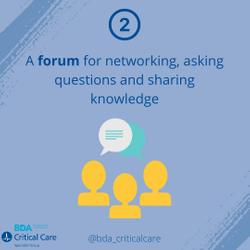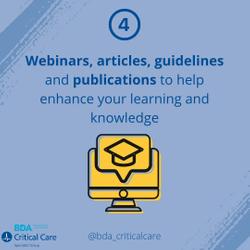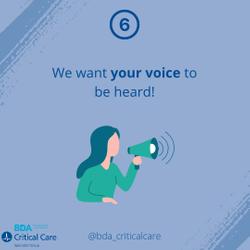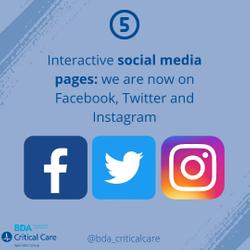 Hannah, a student at Birmingham City Univeristy, and Verity, a student at Leeds Beckett University, have both written blogs on their experiences of critical care whilst on B placement. You can find these on our Blogs by CCSG members page.
Students within the CCSG
We think student representation is so important that we have our very own student member, Lucy Walton, within our CCSG committee! You can find out more about Lucy here: Committee
This is what Lucy has to say about joining specialist groups as a student: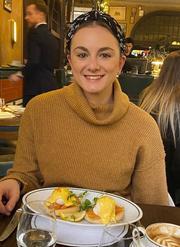 "I am super happy to be the new student member on the committee for the CCSG. As students we are the future generation of Dietitians so I think it's really important that our voices are heard. This role gives me the perfect platform to learn moure about a specialist area of Dietetics, develop new skills and expand my knowledge, whilst also ensuring the fresh opinions of students are heard. I would encourage all students out there to consider joining specialist groups (they are free after all!) as you will learn so much from supportive and experienced Dietitians, and have access to some great resources to support your studies."
Lucy has also written a blog post about her role on the CCSG committee, what she enjoys about it and some of the benefits. You can read this on our Blogs by CCSG members page.
If any students have questions for Lucy, or ideas for how the CCSG can support students, please send her an email at criticalcare@bda.uk.com.
More information
You can sign up for a specialist groups here: Specialist Groups and Branches
Student membership of the BDA also comes with lots of other great benefits, you can find out more information here: Student Membership