07 Apr 2021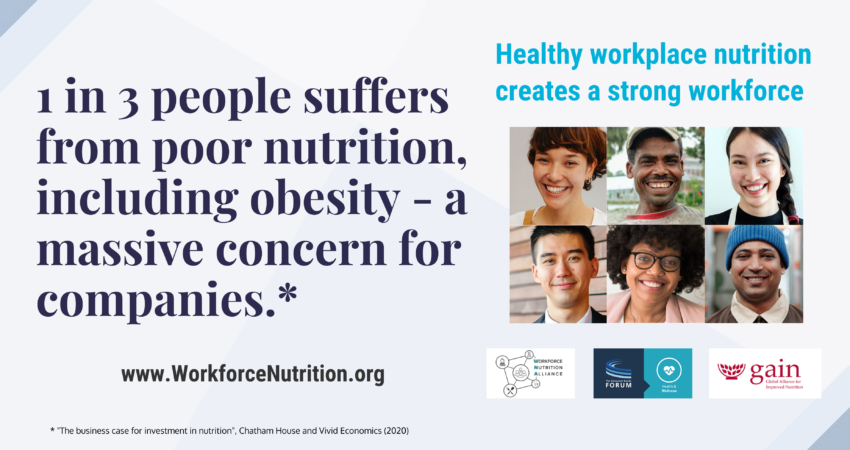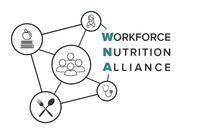 Due to our experience in delivering evidence based, engaging nutrition programmes in the UK, BDA Work Ready is delighted to be chosen as a technical partner of the Workforce Nutrition Alliance, supporting employers globally to create impactful workforce nutrition programmes.
We know the importance of nutrition and how it can impact health and wellbeing within individuals and organisations. Chatham House and Vivid Economics (2020) reports one in three people suffers from poor nutrition worldwide and that poor diet causes low concentration, absenteeism, staff turnover, low productivity and accidents. To combat this the Alliance's work is an important activity in helping to promote healthier lives and build sustainable food systems in the workplace.
Work Ready will be developing standardised tools for organisations to use across all settings to improve the nutrition education for their workforce. The Workforce Nutrition Alliance tools are built on a four-pillar framework that supports: healthy food at work, nutrition education, nutrition health checks and breastfeeding support.
This initiative is providing a much needed framework for companies who want to do more to improve the wellbeing of their workforce. The business case is clear, but until now there hasn't been a model focussing specifically on the 'how to' which companies can work through. We're proud to be a technical partner on this programme as we see the impact that good nutrition education can have on individuals, teams and organisations every day.
Jo Lewis, BDA Work Ready lead
Its founding partners, The Consumer Goods Forum and the Global Alliance for Improved Nutrition, have developed new online assessment, scorecard and planning tools for employers to use in developing or enhancing their workforce nutrition programme. The Alliance along with its technical experts and partners, will guide employers in putting their enhanced workforce nutrition programme into action, providing a variety of resources.
Work Ready client companies who are interesting in finding our more about joining the alliance or working through the tools, can contact us for further guidance or visit the Workforce Nutrition website.