21 Sep 2021

The Fluid at Work Study, run by King's College London in collaboration with the British Dietetic Association Work Ready Programme, and made possible by funding from the General Education Trust (GET), aims to develop a fluid intake assessment tool for use in the UK adult working population.
To do so, the research team are in the process of conducting a systematic review of the evidence for beverage intake in the workplace across different industries in order to characterise current measurement tools. From here, a candidate tool will be selected for reliability and validity testing for broader use in the field of workplace nutrition.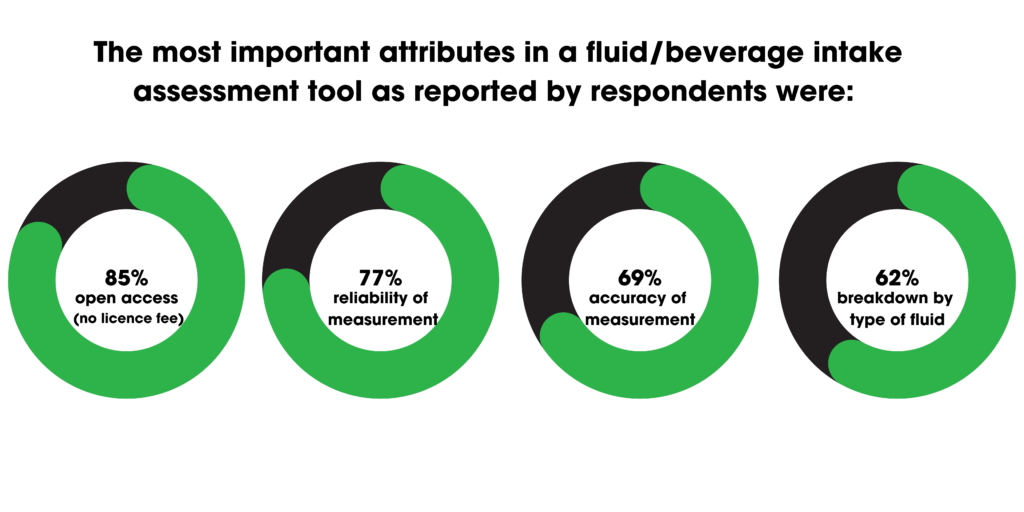 Alongside the systematic review, a recent survey was conducted to identify current measures used to estimate fluid intake by professionals working the field. The survey was distributed via Work Ready quarterly mailer, British Dietetic Association Evidence and Expertise eZine, the Association for Nutrition newsletter and posted on social media channels from which there were 26 respondents (52% Registered Dietitians, 33% Registered Nutritionists, 15% other).
Preliminary outcomes indicate that 65% always or sometimes assess the fluid/beverage environment in the workplace, i.e. access to drinking water, vending machines, provision of tea/coffee facilities, and only 25% of respondents always or sometimes assessed individual fluid/beverage intake in employees, i.e. quantity consumed, hydration status.
The most important attributes in a fluid/beverage intake assessment tool as reported by respondents were open access (no licence fee) (85%), reliability of measurement (77%), accuracy of measurement (69%), and breakdown by type of fluid (62%).
What's next?
Once a candidate tool has been selected for further investigation, the next step of the Fluid at Work Study is a trial to test this tool for reliability and validity of measuring beverage/fluid intakes in office-based employees.
Development and evaluation of a fluid intake tool is essential to the reporting of a standardized outcome metric to contribute to development of effective workplace interventions, evaluate the impact of such interventions, and demonstrate the value of dietitian-led nutrition interventions in the workplace.
How can Work Ready help you recognise what your employees' nutritional needs are?
Why not get in touch with us and book a nutritional needs assessment to understand the needs of your workforce and find out whether hydration is a key focus?