08 Mar 2022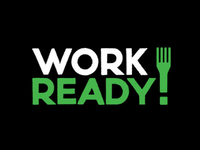 The BDA programme to improve workplace nutrition and wellbeing has a new home on the BDA website. With easy navigation, clear content and a fresh design, it will be easy for employers to understand and sign up for a Work Ready programme.
Nutrition impacts how workers feel and function at work
Employees feel more valued when they see a Work Ready dietitian at work - yet only a quarter of UK companies offer nutrition education (AON. 2021. Working Well 2021 Global Wellbeing Survey)
The BDA programme improves workplace nutrition and wellbeing and has been supporting UK employers with nutrition services since its launch in 2016. Now with a national network of accredited members offering a range of interventions across a variety of sectors, it is a recognised player in the wellbeing space.
Our latest evidence review showed that workplaces are more pressured than ever, with the potential to impact health, so not only is it ever more important to show how our food choices impact how we feel and function at work, but showing you care about your employees is also crucial. Our feedback from participants shows that between 90-96% of attendees feel more valued after an intervention from one of our nutrition experts.
The Work Ready team were very flexible and worked with our department to understand our needs to create a tailored programme for our Virtual Away Day. The facilitators were all engaging, knowledgeable and were able to give staff a better understanding of their wellbeing.The cook-along sessions were really enjoyable, easy to follow and allowed staff to come away with a number of brilliant techniques like how to include the whole family.
Wellbeing Team, University College London
When employers, HR professionals and mental health champions are looking at improving the health of their workforce, we want Work Ready to be their first choice. We know that our evidence-based interventions are the best way to equip their workers with healthy bodies and minds. So we have now brought all of the Work Ready information under one roof: the BDA website.
Emma Lanza, BDA WorK Ready Coordinator said: "We needed to make sure information can be found easily as some organisations have a clear idea and know exactly what they want, but others want to browse our services and resources before contacting us for more information." For employers we wanted to clearly describe what we do, giving testimonials and case studies to bring the programme to life, and showing that we will create a tailored programme for their needs. This is not a one-size-fits-all programme but a bespoke offer.

We have also created a new, special area for dietitians. Members who complete the Work Ready accredited training now have a dedicated area where they can access the evidence base, workplace health and wellbeing tools, see job listings, view the latest programme updates, and have a dedicated space to support and network with one another. All this is via the usual BDA membership login. There is also information for members on how to become a Work Ready dietitian, the training on offer, and how to promote the programme to their existing employer.