12 Oct 2022

With the cost of living crisis meaning that people are looking for ways to save money when shopping, the team at Dietitian Fit & Co looks at ways to eat well on a budget.
Plan meals
Planning in advance helps to reduce costs, ensuring that you can buy what you need. If planning for a whole week seems like too much right now, start off with two or three days. Buy only what you need, and know you will use to prevent any food waste.
Shop with a food list
This goes hand-in-hand with planning meals – create a list of all the ingredients that you need and stick to only what is on the list! Again, this means you are less likely to buy foods or drinks you won't use and be more mindful about your spending overall. Spend a moment to also check what you have in your cupboards already, so you buy something that you already have!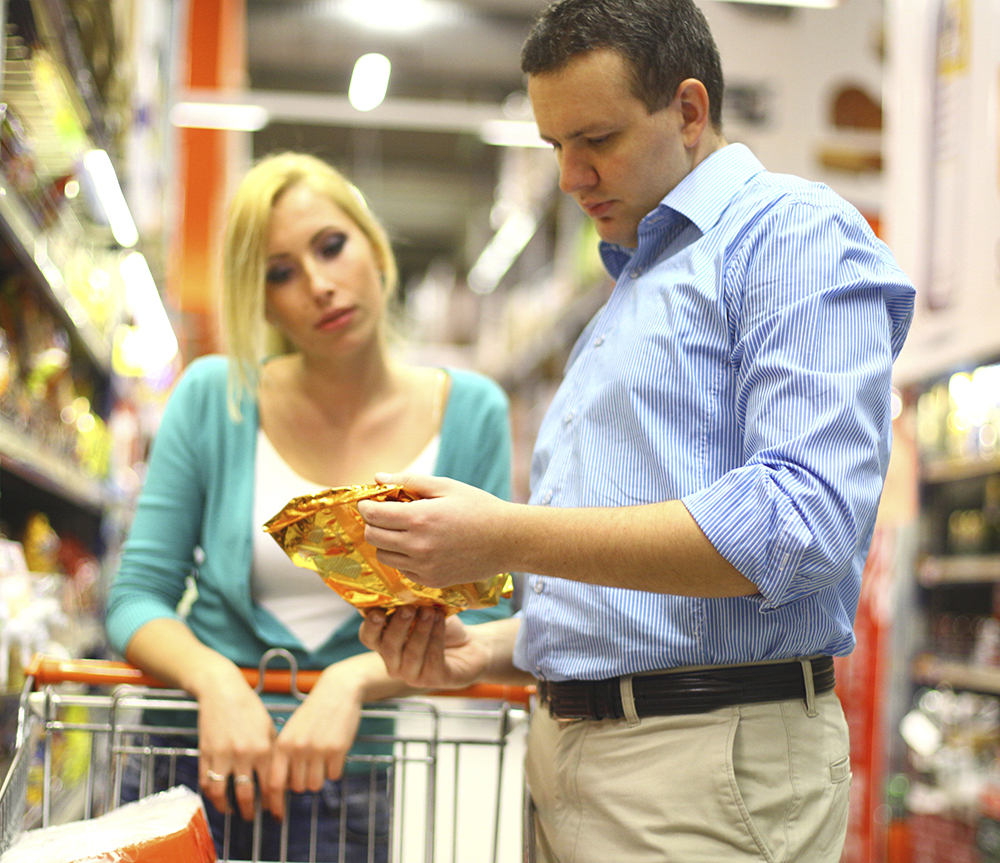 Look at supermarket brands
Often premium food brands are marketed to make you believe they are superior in taste and quality. However, that isn't always the case! Try out more supermarket-branded products – you may even be surprised by the taste. Often these are less than half the price of the branded version. In some cases, they are also more nutritious, and can even contain less sugars, salt and saturated fats too. Try different products each week and find what you like.
Reduce waste
One sure way to help with your budget is trying to minimise food waste. If you have leftovers, turn these into different meals, with the addition of a few more ingredients. For example, leftover roasted veggies can be used in a pie, omelettes, stir frys or made into a soup. Look out for expiration dates – if you know you won't get a chance to use the product before it expires, can you freeze it? Keeping a list of expiration dates stuck to the fridge can be very helpful!
More vegetarian meals
Vegetarian meals can be significantly cheaper than when using meat or fish products. Using dried or tinned beans and lentils or eggs as protein alternatives can be delicious – but if you are not so keen, how about substituting half the meat in recipes for something such as lentils. This works well in a curry and chillies, or soups and stews.
Use frozen or tinned fruits and vegetables
Frozen and tinned fruits and vegetables are just as nutritious, if not more so, than the fresh varieties. They also usually come ready chopped and are less than half the price! Great to use when you are short on time too or eating foods outside their season.
For example, add a handful of frozen peas, carrots, peppers, onion or cauliflower to meals for quick vegetable additions. This will also help reduce food waste as frozen products have a much longer shelf life than fresh.
Just be mindful of tinned foods stored in syrups or juices, due to sugar content.
End-of-the-day discounts
Often supermarkets will cut the prices of products towards the end of the day if they may be expiring on that day. This means great discounts for higher-priced items! If you get any meat or fish items, they can be frozen on the day and used at a later date if you are not having them on that day. This also applies to ready-prepared meals, which are often suitable to cook from frozen too.
Cook smarter
Using a slow cooker to produce meals can be cheaper to run – it is estimated to be 16p per day for energy*, versus the average oven at 87p per day*. You can make multiple portions of food in a slow cooker, to be frozen for future meals.
Air fryers are also great to produce crispy meals using less oil, and these are estimated to be around 14p to run per day*. But if you need to use the oven, make sure to use it to cook multiple items at once for maximum benefit.
*Research on costs carried out by supplier Utilita and supermarket Iceland.
Author