24 Nov 2022

The BDA has had a partnership with the Natural Source Waters Association (formerly the Natural Hydration Council) since 2017. This summer, we invited seven dietitians to visit two of their members with us – Nestlé Waters in Derbyshire and Brecon Carreg in South Wales.
As corporate members, we work with the Natural Source Waters team to add our voice to their strategic planning and provide input to the development of key resources and campaigns. We have also run some educational webinars together such as one last year on the psychology of desire and implications for healthy hydration with Dr Esther Papies from the University of Glasgow.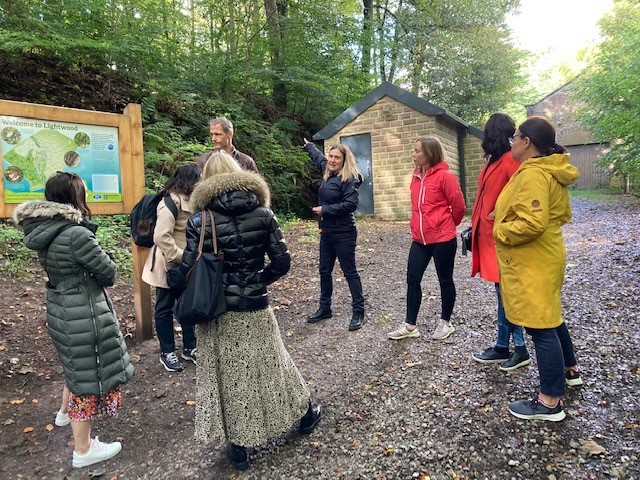 Our work usually focuses on health topics and we also discuss how to encourage water consumption via strategies such as shifts from soft drinks and making water the easy choice on the go (tap or bottled). More recently, we have been working to understand the broader issues regarding barriers to consumption including taste preferences and packaging considerations.
Their members are the companies that produce household names in the spring and mineral water categories, including Buxton, Brecon Carreg, Evian, Harrogate, Highland Spring and Wenlock Spring.
The purpose of the visits was to improve understanding of natural source waters: where they come from, what makes it possible for them to be safe to drink at source and what the category is doing to ensure we can continue to enjoy natural source waters for years to come.
As well as a fantastic day out in nature, our dietitians were able to meet the quality and production teams, and understand how bottling works from source to despatch.
Find out more about the visits and the views of our members in our short video:

We thank all the dietitians who joined us, and Nestle Waters UK and Brecon Carreg for hosting us and allowing us to explore your sites.
Dietitian Johanna Hignett who supports the BDA with this partnership, reflected: "It's so valuable for dietitians to be able to learn about all aspects of food and drink production, in order to be able to understand our food systems and support clients with information.
"Meetings like this are also a chance to discuss and debate issues with producers and share views on a particular category. It was great to be welcomed so openly and have an opportunity to meet people in various roles including Penny Crookshank Sustainability Manager. A key take out message was 'Choose water as a preferred soft drink', a simple message but one that is effective too."
Further reading: