04 Apr 2020

BDA Work Ready can offer 4 weeks of evidence-based nutritional wellbeing content for employees. This is a great way to keep staff enegaged in your workplace wellbeing strategy.
The online hub can houses links to workshops, factsheets, activities, resources, surveys and quizzes for employee's to access.
We can co-brand this, and send a unique link and password for staff to access the content and even personalise content for your industry needs. They can be entirely custamisable and complement our workshops well, continuing the conversations and learnings on key food and dietary topics, to support your employees to be healthy and well at work.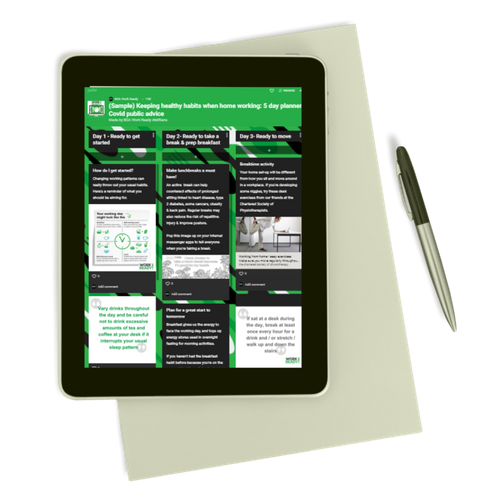 New Autumn and Winter wellbeing planner available
As the darker nights are approaching and the cold air is calling for us to stay indoors, it is time to start planning how you could support employee's nutritional wellbeing, keeping them feeling energised and healthy at work. We've created a 4 week planner to focus on just that!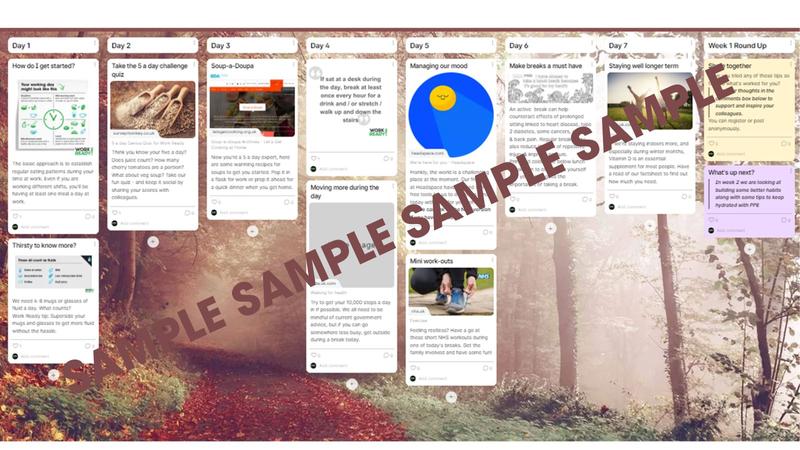 Subscription fees
0-50 employees: £50 +VAT
50-100 employees: £100 +VAT
100-250 employees: £150 +VAT
250+ employees: £250 + VAT
Order your resource