04 Apr 2020

BDA Work Ready is giving organisations the opportunity to purchase an additional 28 days of evidence-based wellbeing content for their personalised planner for home-based employees. See more on how this supports the BDA's work in the NHS below.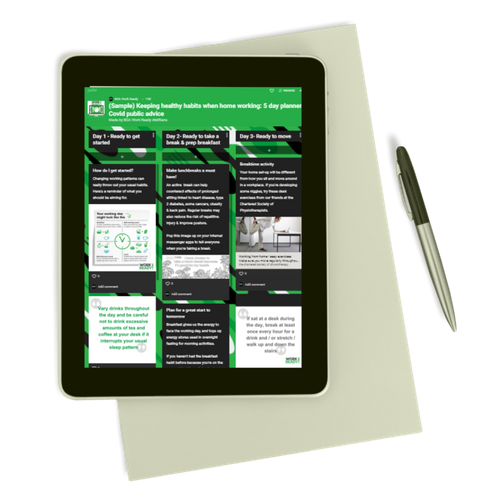 Subscription fees
0-50 employees: £50 +VAT
50-100 employees: £100 +VAT
100-250 employees: £150 +VAT
250+ employees: £250 + VAT
Supporting the BDA's work in the NHS
In response to COVID-19 BDA Work Ready developed a free resource for organisations to share with colleagues: the 5-day wellbeing planner. In response to requests for additional content we wanted to provide organisations with the option to subscribe to more content for colleagues.
BDA Work Ready is delivered by a team of three officers from the BDA. The BDA is doing critical work to upscale nutritional care in intensive care units, getting our retired and student healthcare professionals straight into the NHS and making sure vulnerable communities' needs are met. We are coordinating hundreds of volunteers updating clinical guidance and getting involved with local authorities and voluntary groups. Subscriptions to the planner directly support our work to maintain services to our members at this critical time.
Order your resource