09 Aug 2021

Dr Alan Kennedy speaks to Dr Catherine Norton, Lecturer in Sport and Exercise Nutrition at the University of Limerick in Ireland, about how she came to her current role via professional rugby.
Coming from a family steeped in sporting prowess, it was logical for Catherine Norton to have aspirations of high athletic achievement in her formative years.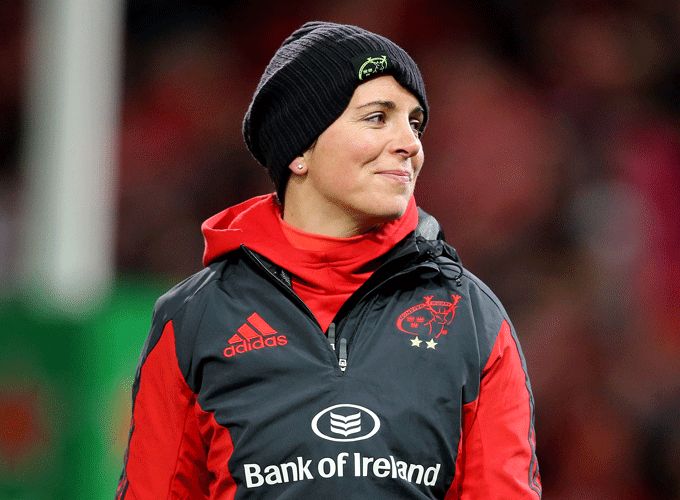 "I wanted to be Flo-Jo, Florence Griffith Joyner," she says, "and until I was 15 or 16, I thought maybe I had enough talent to be an Olympic athlete." Thereafter, the realisation came that her dreams of a sporting career might be better served through alternative routes. "If I didn't have the talent to make the Olympics as an athlete, then maybe I could do it as some sort of practitioner," she reasoned.
"I always had an interest in science and food and decided to study for a degree in Nutrition and Dietetics, with the intention of going to Loughborough to ultimately pursue a postgraduate qualification in sport and exercise nutrition." Upon graduation from Dublin Institute of Technology/Trinity College Dublin, however, an immediate job offer with a pharmaceutical company sidetracked her ambitions. "I ended up working in industry for seven years, providing outpatient clinics within GP surgeries for companies making adjuvant products for the management of conditions such as obesity, diabetes and cardiovascular disease. I got to travel the world – the sway of which was greater than Loughborough!"
Eventually returning home to Ireland full time, the lure of sport and exercise nutrition still held firm though. Whilst commitment to a full-time Master's programme was no longer feasible due to changed circumstances, Catherine completed certifications through the Irish Nutrition and Dietetic Institute (INDI) and Sport Ireland in the specialty and began working with various athletes and teams within amateur sport.
Looking to further upskill, she also began to contribute nutrition and dietetic input to research grant applications within the Physical Education and Sports Sciences department at the University of Limerick (UL). With successful applications securing some €3 million in funding, an opportunity arose to pursue a paid PhD. "I really wanted my research to be a translational piece, taking the tenets of what we use for musculoskeletal health in high-performance settings and transferring them to either clinical or health promotional activities.
"So, my PhD focussed on protein metabolism in elite sport and the utilisation of that information to address age-related muscle-mass loss and sarcopenia in elderly populations." Through her PhD studies at UL, increasing opportunities arose to contribute sport nutrition lectures to undergraduate and postgraduate programmes in sport and exercise science, further developing academic career potential. "My intention was never 'academia is the place for me', and on completion of my PhD studies I was actively involved in sports nutrition practice within club rugby in the city of Limerick." It was thus that an application was submitted to Munster Rugby for the newly developed role of full-time High Performance Nutritionist.
"My Dad [Liam Hall, Garryowen and Munster scrumhalf], who's heavily involved in rugby and former international, said 'you're wasting your time, it'll be a southern hemisphere appointment.' So, I went for interview with little expectation and hoping that I might get some consultancy work if there was some overspill, and, as a result, had less tension around the whole process. I got the job."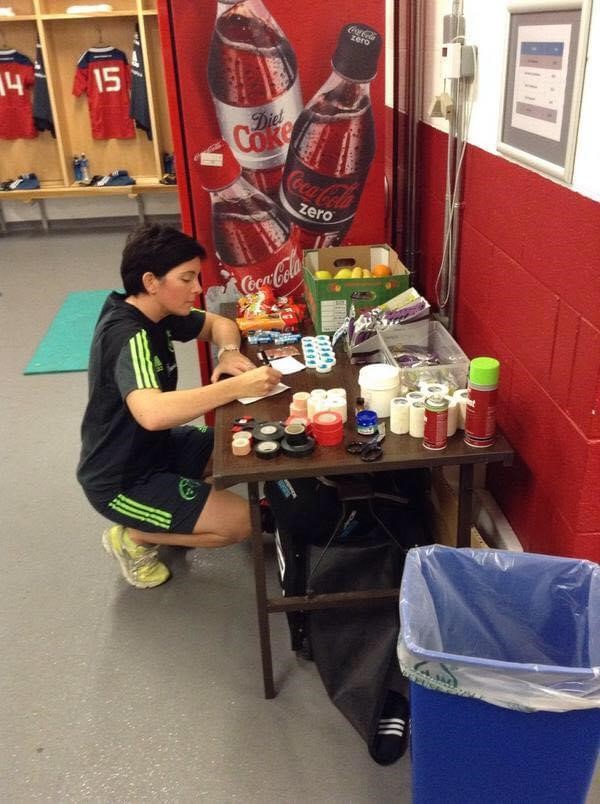 She spent three highly successful years at the legendary club, serving the performance nutrition needs of first team to academy level players at headquarters in Limerick during training, and throughout Ireland, the UK, and Europe during competition.
"I loved it, and because of my family history with the sport, I viewed it as the pinnacle of my career to date." Catherine was encouraged by Ruth Wood-Martin, Head of Performance Nutrition at the Irish Rugby Football Union, to pursue SENR registration. She was awarded SENR Practitioner status in 2017.
During her time at Munster, Catherine's family life had also progressed significantly. "By that stage, I had three kids, and one day my eldest came to me and said, 'how come you go to everybody else's matches, but you don't have time to come to mine?'"
With the Pro12 competition opening to Pro14 at the time, thereby including Italian and South African clubs, further travel and time away from family was inevitable. "My husband also works in pharma and travels a lot, so it just wasn't going to be compatible for me to stay in the role." The scenario is illustrative of the pressures which many sports nutrition practitioners face, with full-time work within elite sport and the maintenance of family life often proving incompatible.
By dint of her ongoing consultancy work with UL, a full-time academic post was offered to satisfy the growing volume of associated work within the Physical Education and Sports Sciences department. She interviewed and was successful.
Catherine has been in the role of lecturer for four years to date, developing and delivering sports nutrition modules across a suite of programmes, and researching within the areas of nutrition, activity and musculoskeletal health, dietary data collection, and digital enhancements in dietary modifications. She is currently in the process of writing an MSc Applied Sport and Exercise Nutrition, which aligns well with the suite of sport, performance and health programmes currently offered by the University. The course is expected to satisfy the criteria for full SENR Accreditation.
"I value evidence-based practice and practice-led research. My role at UL allows me to indulge both my love of sport and science in a way which hopefully contributes to the growth and development of the discipline of sport and exercise nutrition and contributes to improving nutrition for health, training and performance for recreational and professional athletes."
Author

Dr Alan Kennedy
Dr Alan Kennedy is Executive Support Consultant for SENR.