03 Oct 2022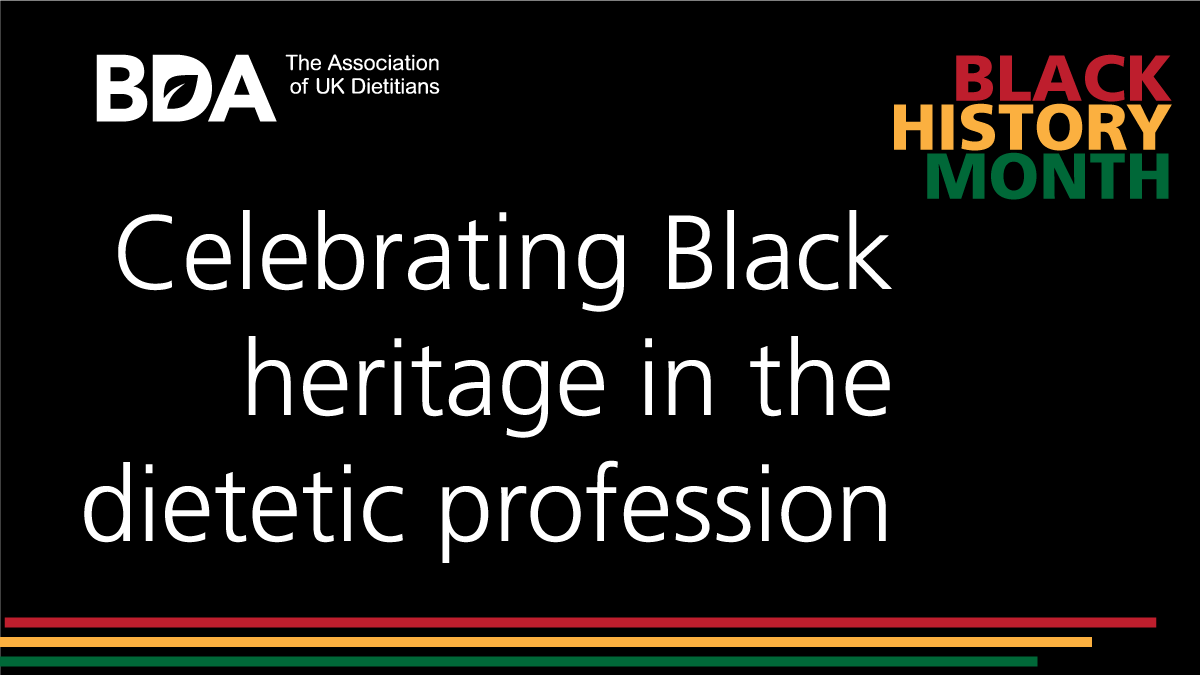 Black History Month takes place each October in the UK as a way of celebrating the work of Black people throughout history. The theme for Black History Month 2022 is "Time for Change: Action not Words". This is why our BHM output this year will focus on areas where a tangible action may be made as an organisation, as members, and as the wider public.
The BDA recognises that in order to achieve its aims of equality, diversity, and inclusion it is not enough for Black History Month to be a date in the calendar but instead it must be a spur to sustained action throughout the year. We are proud to celebrate Black History Month and proud to highlight the work of Black dietitians and dietetic support workers. We are also proud that as a dietetic profession we serve the needs of diverse communities with their own distinct needs.
Therefore the BDA welcomes you to the start of Black History Month 2022 and encourages you to engage with the information and resources that we will be publishing. We hope that these will serve to enrich and enhance your understanding of Black History and also be a platform for further engagement on the topics raised. It is indeed time for change and for our words to become actions.