29 Mar 2021

Work Ready are delighted to announce the successful attainment of funds from the General Education Trust (GET) by researchers at the Department of Nutritional Sciences, King's College London. The grant will fund the Fluid at Work Study and will be led by Work Ready Dietitians Dr Rachel Gibson and Dr Megan Whelan.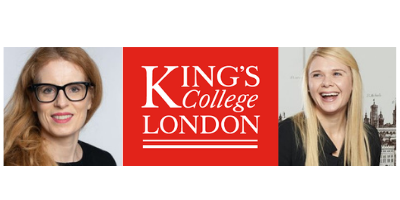 Fluid intake and hydration is an often overlooked but, essential part of nutrition. Even mild dehydration can have adverse effects on mental performance so achieving fluid intake recommendations is important to employee health and safety.
A key element of the BDA Work Ready process is nutritional assessment and evaluation. In evidence-based practice it is essential that we can capture outcomes and subsequent impact of dietary interventions, however there is no standardised measurement tool for estimating fluid intake in free-living population groups in the UK.
The grant will fund the development and evaluation of a fluid intake measurement tool for use in the UK working population to better inform employees and employers about improving nutritional wellbeing and demonstrate the value of dietitian-led nutrition interventions in the workplace.