20 Jul 2022

Many of the world's top athletes will be converging in the West Midlands this summer as Birmingham and other parts of our region play host to the Commonwealth Games. The Games will be a showcase for athletics and an opportunity to share the richness and diversity of the cultures represented.
What better way to showcase the richness of different cultures by spotlighting the food eaten around the Commonwealth countries? After all, it is scientifically proven and universally accepted that nutrition is a cornerstone to optimal performance. In high-performance sport, correct nutrition and hydration are as important to an athlete as how hard they train and recover.
Cook the Commonwealth project
The Cook the Commonwealth project builds on the Birmingham 2022 Commonwealth Games as a platform to celebrate the cultural diets and food of member countries, led by the Food System Team in the Birmingham City Council Public Health division. It is an exciting opportunity for the city to celebrate the diverse culture of Birmingham and beyond. The project involved two key stages:
Capturing recipes from residents of Birmingham and beyond and ensuring they are as attractive, tasty, and healthy as possible
A campaign encouraging people to Cook the Commonwealth
More than 750 recipes were captured, with ten to 15 recipes for each of the 72 Commonwealth countries. The recipes were uploaded to Whisk, a free-to-download online recipe platform and app, making these recipes accessible to all citizens of Birmingham. Once on the platform, citizens can search 'CWG' and they will find the community recipe pages for each country. You can access all the recipes here.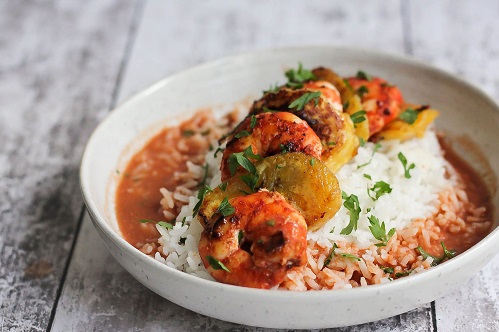 In order to keep healthy eating at the heart of this project, the aim was to ensure that the majority of recipes had a health score greater than seven (generated by the Whisk app), with some leniency with regard to baked items etc. A high number of the recipes scoped and uploaded to Whisk for this project did not meet this standard.
There were also recipes from the community and online which needed to be tested to ensure that the recipes were tasty, portion sizes were accurate, that cooking times ensured meat etc. was cooked through, or that ingredients substituted to ensure availability worked in the recipe. Furthermore, evidence from Whisk suggests that recipes with photos are significantly more likely to be interacted with and cooked, and there were some recipes which did not have photos and needed to be cooked and photographed.
Many recipes in the Cook the Commonwealth project required testing, tweaking, and photographing to ensure that they met the standards set. Through a link with the BDA, dietitians applied to test, tweak and photograph recipes. Overall, a cohort of 19 dietitians tested, tweaked and photographed 267 recipes (a third of the recipes included in the project). A 'Whisk community' has been made celebrating the recipes they considered to be the tastiest of the ones tested, tweaked, and photographed.
Dietitians' involvement
There were 19 dietitians involved in the project cooking and adjusting recipes from across the Commonwealth. Sharing health and nutrition information is a core part of our dietetic training and a passion for many of us. Adjusting and amending recipes to improve their health score is something we often try and teach the people we work with, but often our tips and experiences are embedded in our own cultural experiences and exposures. Cooking dishes from across the Commonwealth has really opened our eyes to the diversity of flavours and ingredients within different cultural cooking, enhancing our dietetic practice, skills and taste buds.
This experience encouraged many dietitians to explore their own cultural background or find out a bit more about a country, with family members getting involved too. The dietitians involved in the project prepared and cooked the meals, shared with friends and family and were able to embrace discussions about the Commonwealth, cooking and diversity. Comments included: "My children thoroughly enjoyed being a part of the experience too and insisted on having background information about the origins of the recipes."
Finding some of the ingredients was a real adventure for many dietitians, who were encouraged not to source food online, but find easy and readily available alternatives. Herring was hard to find in UK-based supermarkets, but dishes worked well with any oily fish. Durian fruit was also difficult to source and was replaced with other fruits.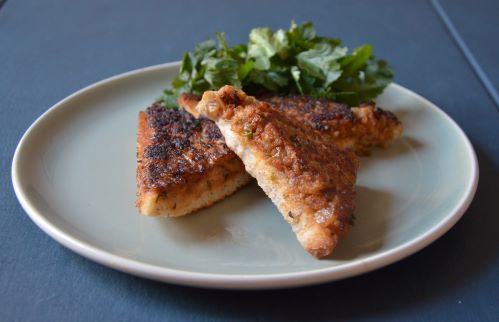 Top tips to improve the health score of recipes
The health score of many recipes were adjusted by simple reductions in added fat or sugar or choosing leaner cuts of meat. Many dietitians embraced the original ingredients, but added fruit or vegetables as well as considered portion sizes to improve the health score.
Caribbean
Replace condensed milk and sugar in sweet dishes with coconut cream and artificial sweeteners

Replace butter with egg in fishcakes

Replace half saltfish with white fish to reduce salt, but retain flavour

Reduce salt by opting for stock (rather than bouillon) and adding more base vegetables

Use plant-based coconut yoghurt instead of coconut cream
Asian
Serve meat and potato dishes with a vegetable curry to increase nutrients

Substitute ghee with vegetable oil in Indian, Pakastani and Bangladeshi dishes

Use Quorn mince for kebabs in Pakistani cooking; use an egg to bind

Substitute coconut milk for oat milk with a few drops of coconut essence – reduces fat, maintains taste

Do not add hot milk to fruit, it will curdle
Pacific
Slow cook a chicken hot pot dish from Papa New Guinea, reduces use of oil
Swap some carbohydrates for vegetables in Maldive and Tonga dishes
African
Reduce added sugar by using carrots or raisins to retain sweetness
Be careful with chillies, some are much hotter than you expect!
European
Cypriot dishes are often meat-heavy – balance this with lots of salad and leaner cuts of meat

Try to use as many of the herbs and spices listed to maximise flavour without salt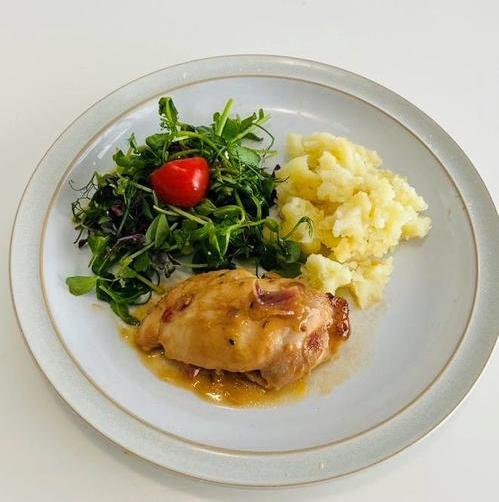 Overall reflections on our experiences
Dietitians enjoyed sharing the recipes with friends and family and learning about different cuisines; many felt that the experience would be really beneficial in their clinical practice.
Dietitians enjoyed thinking about sustainability and food security, sometimes trialling cheaper ingredients and those more readily available in the UK and more energy-efficient cooking methods such as pressure cooking. We tried to stay true to the recipes but also adapted these to our personal taste. The internet was invaluable for discovering alternative names for ingredients.
Author

BDA Spokesperson and Dietitian

Rosemary Jenkins

Dr Linia Patel ( PHD, RD)
Linia Patel, MSc Human Nutrition, BSc Med Hons Nutrition & Dietetics is a dietitian and sports nutritionist.